Black & Decker is a subsidiary of Stanley Works. The company was initially founded in 1910 in Baltimore and merged into Stanley Works on March 12, 2010.
The company manufactures a wide variety of power tools and small home appliances.
It seems that every couple of years their product portfolio just keeps expanding to the point where they now manufacture everything a homeowner needs, from screwdrivers to large home appliances like dishwashers.
Black & Decker takes cares of its customers by offering high-quality products and good customer support. Have a look at all the resources, contact information, and self-help tools that Black & Decker has available.
Contact Black & Decker
To contact the customer support center, you'll have to fill out the form on the Contact Page. You have to choose between different product categories and subcategories to help the representative narrow down your exact problem.
You can also input a model number for a specific part if you're already a Black & Decker power tool owner. Additionally, you can also attach two files if you think they can help clarify the issue. There's a 1MB limit for each file.
You'll receive the answer via email. The reply time varies depending on how complicated your problem is.
Black & Decker FAQ
A lot of websites these days put up an FAQ page and Black & Decker is no different. Although their page is not as well-organized as you may hope, it still has plenty of answered questions that should spare you from having to be put on hold.
Not all the covered topics are available on the FAQ list. If you want additional information, you can use the advanced search feature to narrow down your search.
Live Chat
The Black & Decker official website has a live chat feature at your disposal. You don't have to be registered to use it either.
To access it, simply go to the Support Page and scroll all the way down to the bottom until you see the Live Chat button.
Clicking it will pull up a basic form that asks for your personal information and your question. Submit it and wait a couple of minutes until an operator is free to assist you.
Customer Support via Social Media
Black & Decker is present on multiple social media and multimedia social platforms. This is one of the most common ways to promote new products and inform customers of special offers and deals.
Although the company has a strong social media presence, only two platforms also act as a customer support medium.
Facebook
You can go to Black & Decker Canada's official Facebook page to communicate with a customer support representative via private messages. You can either choose one of four topics to chat about or send your own message. If you use one of the given topics, you'll probably receive an automated response at first.
You have to continue messaging if you're not satisfied with the answer and want to talk to a human representative.
Just keep in mind that the level of support is limited. Black & Decker Canada still encourages customers to use Live Chat or email for the more serious problems.
Twitter
Twitter is also used as a medium for solving customer issues. What's interesting is that it's actually advisable to tweet or to send a private message if you have problems with the brand in general or a specific product.
Black & Decker seems to be one of the few large manufacturers that put Twitter to good use and provide high-end customer support, in addition to promotions and relaying general information to followers.
For serious complications, you may be asked to give your product code and email address in order to continue the conversation outside the social media platform.
Black & Decker's YouTube account is a good place to visit if you want to stay apprised of deals, guides, reviews, and upcoming products. However, there's very little information on special offers, older products, warranty, billing etc.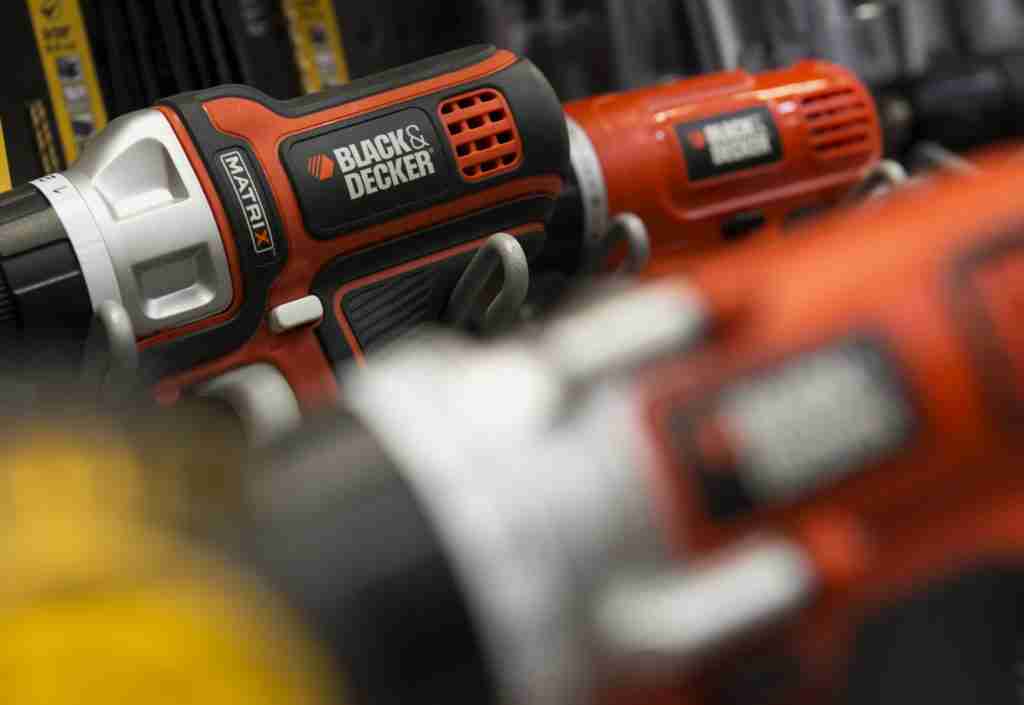 What about Email Addresses and Phone Numbers?
Black & Decker doesn't list any phone numbers for customer support. They do however provide a customer support email address Support.Black & Decker@sbdinc.com.
The company also lists their Canadian street address if you want to ask for information in a more traditional fashion.
Stanley Black & Decker Canada
6275 Millcreek Drive
Mississauga, ON L5N 7K6
Black & Decker Self-Help Tools
Apart from the FAQ page, the Black & Decker website also has a Service Center Locator and a Parts Locator.
The Service Center Locator feature is very easy to use as it only asks for a postal code, city, state, and range in miles. Make sure you allow access to your geographical location information in your browser.
You can also use the Service Center Locator page to find a nearby Black & Decker retailer by just typing in your postal code.
Both features work rather fast, and that's because the page doesn't have a preloaded satellite map that usually slows down the navigation and display time of search results.
Information on Safety Recalls
A very interesting section of the Black & Decker Canada website is dedicated to listing known safety issues and recalls. You can access it here. However, there's not a lot to show which speaks a lot of the manufacturing quality.
Final Word
Black & Decker Canada has a pretty decent customer support but it could use some improvements according to most users. The fact that there's no phone support could rub some people the wrong way.
It's also a bit surprising given that other manufacturers of this scale and sector tend to stick to the traditional customer support phone service.
The live chat function is the fastest way to answer generic questions about the brand, billing, policies, safety, and warranties. The social media pages are quite active too although they're not suited for complicated questions.
Filling out the online contact form is still the best way to solve the more difficult issues that you may encounter.