Best Buy is a multinational retailer which provides home office products, consumer electronics, entertainment products, and appliances. Best Buy is a Minnesota based retail company which was initially called 'Sound of Music'. It was started in 1966 by Richard M. Schulze. By 1978, Best Buy, previously known as Sound of Music, had nine stores all across Minnesota.
In 1983, with seven stores and $10 million in yearly sales, Sound of Music changed its name to Best Buy Company. Best Buy also expanded and added more products to its retail and inventory. They included home appliances and VCR's in order to attract customers of all ages.
Today, Best Buy has around 80,000 employees and is one of the biggest multinational retail companies in the world. Best Buy has expanded from the US to Canada and Mexico.
Looking to contact Best Buy Canada? We've got you covered. The Best Buy customer support service system is one of the best in Canada. Not only do they have all the appliances you need for your home and office, Best Buy Canada also keeps upgrading their customer support system so customers like you can have the best experience! Here is everything you need to know about how to get in touch with Best Buy Canada today.
Customer Support
Best Buy Canada has an easy to use and efficient customer support system for all their customers. If you're looking to make a query or ask about your order that still hasn't been delivered, contact them through their website today!
Their website includes several options on how to contact your nearest Best Buy. Don't worry; we have made a list so you don't have to go through each option yourself. Just choose what's most convenient for you.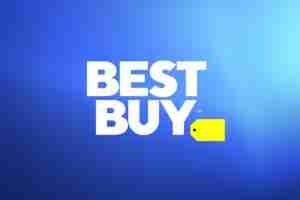 Call Best Buy
Best Buy Canada's customer support service is exceptional. One of the quickest ways to contact them is by going to their website. Scroll down and click on 'Contact Us'. This will lead you to a phone number that you can call them on.
1-866-BEST-BUY
You can call this number any day of the week from 8 am to midnight ET. They also have a 'Find a Store' option where you can simply find the store nearest to you and visit them at your earliest convenience. You can call them to learn more about them, any information that you might want about your nearest store or simply give feedback.
Best Buy Canada on Social Media
Best Buy is available on many social media platforms so you can simply engage and reach out to them there. These platforms include:
Best Buy Canada's Twitter is active all year round and not only that, they keep you up to date with their latest products, deals, and offers! They are also very quick to reply to queries and complaints.
If it's been a while since you've placed an order and haven't gotten it or if you somehow got the wrong order or even an incomplete order – contact them on Twitter today, and Best Buy will do its best to sort out your issue. You can also use Twitter to learn more about what they have in stock right now and what time they will be operational in your area.
Best Buy's Facebook page is just as useful if you want to contact them urgently. Besides keeping you up to date with what's in their stores right now, their dedicated employees make sure to read your reviews.
If you have a complaint or a query, or if you just want to give feedback and let others know about your experience, try contacting Best Buy Canada on the link mentioned above. Best Buy will get back to you in no time and will also try to make sure that you have a much more pleasant experience the next time you visit or shop from Best Buy Canada!
Best Buy's LinkedIn can be very useful for individuals looking for jobs at Best Buy. You can simply learn more about the company's history and background and also apply for a position if you want to. Best Buy will get back to you accordingly if they believe you qualify for a position.
Best Buy's Pinterest (also mentioned above) is a great place to browse for their latest products and deals. If you want pictures and prices of all their products, visit their Pinterest today!
Geek Squad Services
Best Buy offers Geek Squad services for all their customers where you can easily contact them through different ways. Best Buy's Geek Squad service is unmatchable since it's always available. And we mean ALWAYS. You can contact a Best Buy agent 24/7/365 – whenever you need help.
Their agents are more than willing to help you at home or at the store. You can call them on 1-800-GEEK-SQUAD to book an appointment. You can also call them to learn more about the products, and they will also guide you if you need help setting up an appliance at your home or office! Sounds convenient, doesn't it? So, what are you waiting for? Try it today!
If phone calls are not your thing or if your crowded office doesn't give you much privacy – worry no more. You can always chat with a Best Buy agent! Yes, that's right. They're available 24/7 to help you with all your Best Buy related needs.
Best Buy Application
How much easier can this get? Yes, you heard it here first! Best Buy has an application for all its Android and iOS users. You can simply download it on your phones and see the magic for yourself! No need to leave the home – a Best Buy agent will always be there to hear you out.  We would suggest to not wait any longer. Get their user-friendly application today!
To learn more about Best Buy Canada, visit their website today!