Future Shop was an independent electronics shop established in 1982 in Vancouver, Canada. The American electronics company Best Buy acquired Future Shop in 2001, and originally left it to operate as a separate brand before consolidating, in early 2015, to change all the Future Shop stores remaining into Best Buy stores. Best Buy is a leading provider of electronics, appliances, and electronic hardware in a big-box stores setting.
If you want to reach the customer care for Best Buy in Canada you can call the customer service number at 1-866-237-8289 (BEST-BUY). This number is accessible 7 days a week from 8am until midnight Eastern Standard Time. Currently there are no other active customer care numbers available, as most customer communication is handled online, rather than over the phone.
The recommended form for reaching Best Buy Canada's customer care is by filling out the contact sheet online found here (This page is also where you will go to send an email to the customer care center).
There is also a page containing answers to many general questions, separated into topics, with their answer listed here. If you need to find a store near you, there is a store locator here.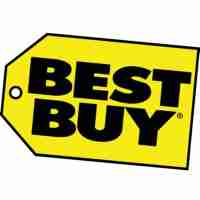 There is a Best Buy community forum set up to help resolve customer care issues and other questions you may have. You can access the forum here.
Those that still have questions about the switchover from Future Shop to Best Buy can look at general FAQ about what happened on this page.
Any mail-in items (including documents, letters, etc.) that need to be sent to Best Buy Canada should be sent to this address:
8800 Glenlyon Parkway
Burnaby, BC
V5J 5K3