British Columbia Automobile Association (BCAA) aims at delivering exclusive services for its members. Founded in 1906, the forefathers focused on teamwork and assisting each other when they experienced vehicle problems. For over 100 years, the organization has provided beyond exceptional service for the citizens of BC.
Continuously evolving with the times, the association remains at the top of their industry. Currently BCAA has 800,000+ members. The team has won multiple awards for their excellent services, including the prestigious J.D. Power and Associates award for "Highest Customer Satisfaction among Home Insurance Provides in Western Canada" in 2012 and 2013.
If you experience any problems, you can contact the customer support by calling the phone numbers listed below. Remind that these phone numbers are toll free; however, you should check with your phone provider if any additional costs are applied.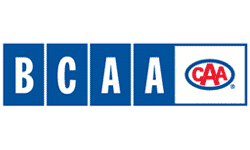 General Head Office Departments in Burnaby
Main reception: 604-268-5000
Human resources: 604-268-5160
Insurance claims: 604-268-5260
Insurance administration: 604-268-5043
Copperplate communication: 604-268-5339
Purchasing: 604-268-5039
Purchasing fax #: 604-268-5569
Other Essential Phone Numbers/Departments
Emergency Roadside Assistance Services/Member Contact Centre
Domestic: 1-888-268-2222
International: 001-519-772-1067
Emergency Home Insurance Claims
(Available 24 hours a day): 1-800-719-2224
BCAA Auto Service Centres
Kelowna: 250-979-4950
Penitcton: 250-487-2430
Approved Auto Repair Service
Facility listing and referrals in the Lower Main Land: 604-298-2077
Rest of B.C.: 1-866-298-2077
If you would like to view/read details regarding specific Departments, feel free to follow any links listed below that fits your inquiry. 
If you have any questions, concerns, suggestions, ideas, or if you would like to send a payment via check through mail, please write to the following address:
Head Office Address
4567 Canada Way
Burnaby, BC V5G4T1
Canada
Finally, you can follow BCAA on Twitter, @BCAA