The AXA Group is the second largest insurance group in the world.
AXA Assistance is an international assistance specialist that offers tailor-made assistance programs to businesses worldwide. Their goal is to help businesses build strong and longstanding relationships with their clients to reach new heights of success.
The company offers customized services to businesses with dedicated lines and agents.
Its main services include Travel Assistance, Roadside Assistance, Concierge Services, and Legal Services. It also offers extraordinary Customer Services.

So, whether you need assistance with product sales or want to provide exceptional customer service, technical support, or appointment booking services to your client – AXA Assistance can help you optimize customer experience. They also specialize in Account Management, Surveys, Lines Overflows, and Custom Programs.
AXA Assistance employs cutting edge technology and has highly motivated teams that work around the clock to deliver excellent services. 
Hundreds of companies rely on their services to provide their customers with high-performing assistance programs.        
How to Get in Touch with AXA Assistance Customer Service
AXA Assistance Canada Customer Support Services
As a company leading the assistance and customer support landscape, you can only expect the best from AXA Assistance.
While they will go out of their way to streamline customer support experience for your clients, you will also receive the same level of excellence when connecting with their representatives.
They offer various communication options to their clients.
Whether you have a question, suggestion, or simply want to leave a compliment, you can connect with them in a manner that is most suitable to you.
One of the easiest ways to reach out to AXA Assistance or learn more about their services is to visit their official website.
Contact and Support Information
AXA Assistance offers several contact and support options to its clients. Choose the best way to connect with them based on your requirements to receive swift and effective assistance within minutes. 
Scroll down to find contact and support information to connect with AXA Assistance. 
Address
You can visit their AXA Assistance office in Montreal. Their address is:
2001 Robert-Bourassa Bd.
Suite #1850
Montreal, QC
H3A 2L8
To make your experience as hassle-free as possible, the official website contains an interactive map that will give you directions from your location to reach the office.
You can access it by clicking here.   
Phone Number
Get immediate assistance via call. AXA Assistance officials are always happy to attend to your most pressing concerns through calls.
Dial the following numbers to talk with AXA Assistance representatives immediately.
1 (877) 472-2623
+1 (514) 285-9053
Email
If your concern is not urgent, the best way to connect with an AXA Assistance representative for you is to send a direct email.
They will get back to you within a few hours and you are guaranteed to receive a swift and detailed response. You can send them an email at the following email address:
Website
You can also connect with AXA Assistance representatives via the official website.
They encourage their clients to leave them messages directly through the website for general queries or queries regarding Sales, Network, or Technical Support.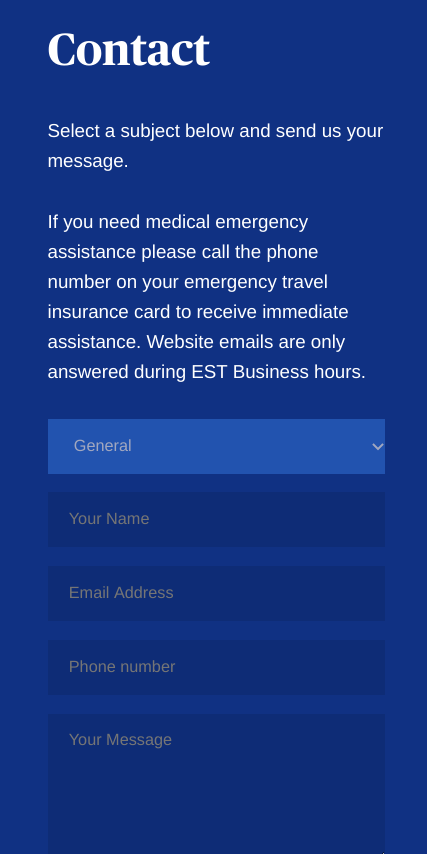 However, it must be mentioned that website emails are only answered during the EST Business hours. So, if you need medical emergency assistance, it is recommended to give them a call to receive immediate assistance.
AXA Assistance Offices around the World
AXA Assistance is an international company that operates worldwide. It has 34 offices in many major cities, which allows it to intervene and provide the best services no matter where you are in the world.
To facilitate the audience and help them locate various locations of AXA Assistance offices around the world, an interactive map is embedded on the website. You can check out the map here. 
You can use it to visit the website and find contact information regarding any AXA Assistance office around the world.
Here is a list of some of the major regional offices that you can explore on the map.
Careers at AXA Assistance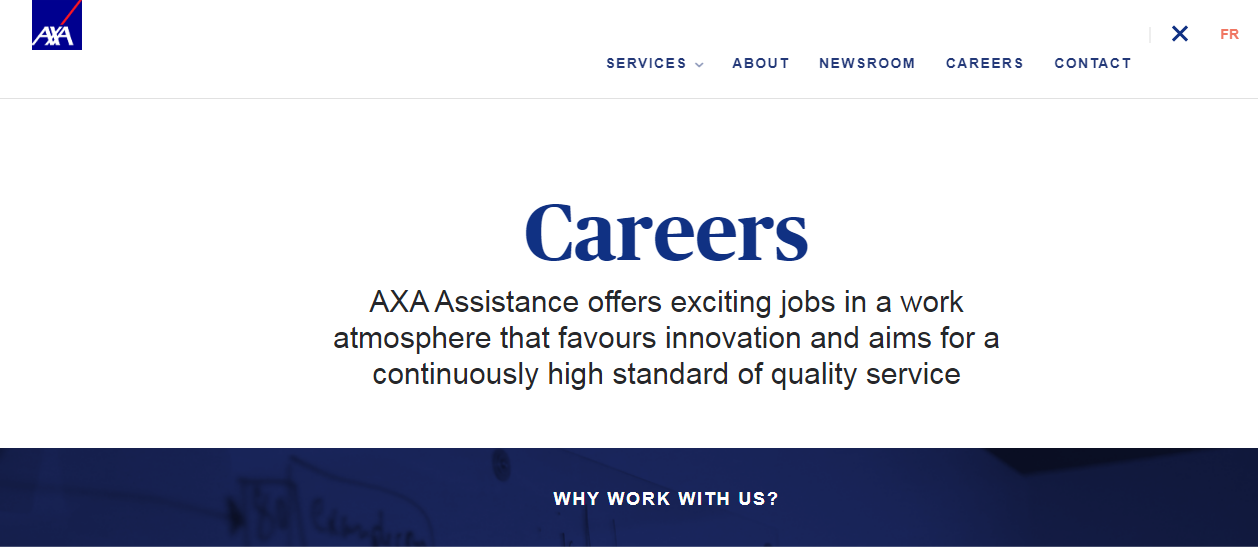 AXA Assistance is one of the leading assistance and insurance providers in the world. The company operates across four continents and has offices all over the world. Therefore, people who seek to work with the best are always on the lookout for career opportunities at AXA Assistance. 
If you also want to take your career to the next level, you can explore career opportunities at AXA Assistance through their Careers page.
Even if you don't find the position you are looking for, you can submit your resume via the website and tell AXA Assistance recruiters what motivates you.
In case you need to speak with one of their client representatives, you can give them a call at:
Social Media Handles
You can find AXA Assistance on multiple social media platforms to stay updated with new happenings and connect with their representatives. You can follow AXA Assistance on the following social media handles.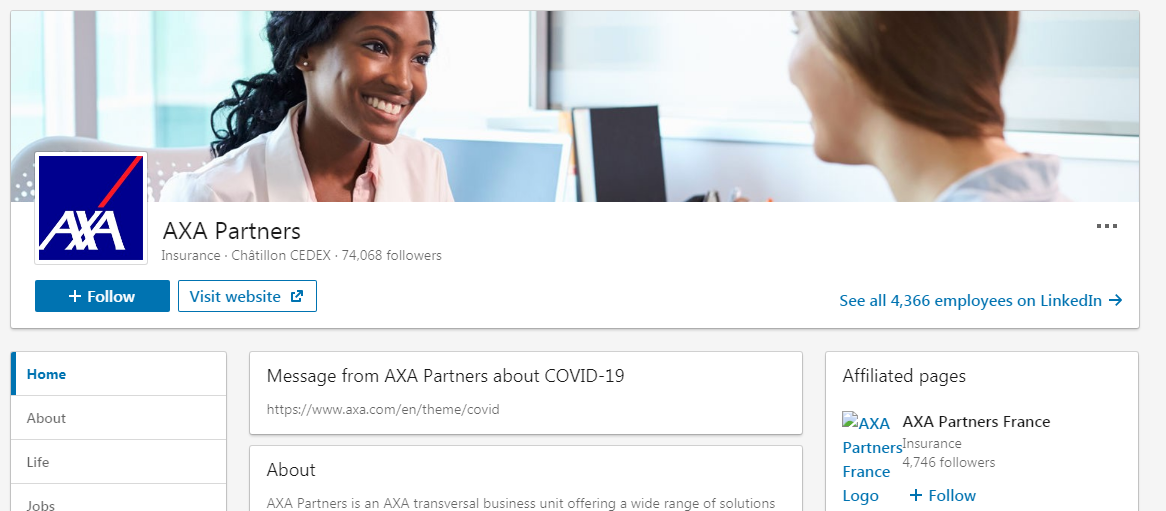 The Bottom Line
AXA Assistance is the leading insurance and assistance solution provider.
Now that you know about all the different ways to connect with them, you can experience the extraordinary customer care assistance offered by AXA Assistance experts any time you want!