Avon is a popular beauty brand that offers many products related to beauty and skincare.
However, as we all know, buying beauty and skincare products can be a tricky business. You never know how a product will turn out till you see it in person or apply it on yourself.
Therefore, sometimes you need an expert opinion from the brand itself in helping you decide which products to get or to return one.
Thankfully, Avon has an excellent customer support team that is always ready to assist customers with any of their needs or inquiries.
This comes as no surprise since the company is more than a century old. Along with providing various beauty products, Avon strongly believes in women empowerment, ending domestic abuse, and other such issues.
Avon Customer Support Services
Avon provides various options to contact them, whether it's for new customers or old.
They also have a clearly designed website with separate sections for separate concerns, so you don't have to waste time looking for the correct webpage.
Here are some of the ways you can reach out to Avon's customer support team.

For New Customers without an Account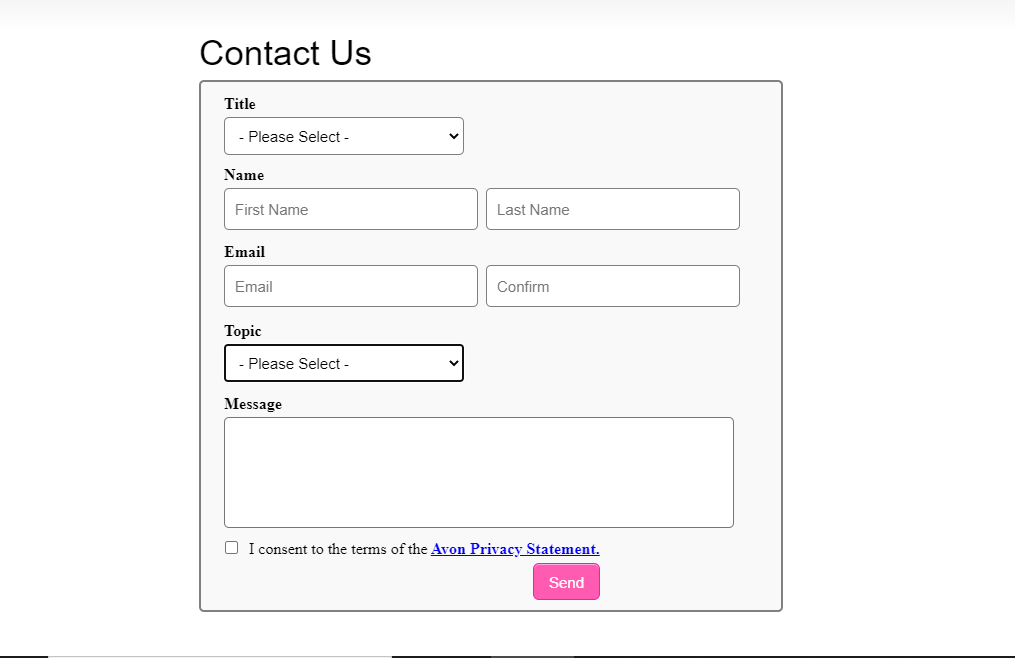 If you're a new customer or simply a visitor on Avon's website and have any queries regarding their products or the brand, you can get in touch with Avon's customer support team for help.
To get in touch, you will have to go to their Contact Us page, where you will first see a pop-up asking you to sign in or continue.
Since you don't have an account, you will have to click on continue. After doing this, you will get the option to send your query through.
But first, you will have to enter in all the relevant details, such as your title, full name, email address and then submit it. Once you've sent it, Avon's customer support team will get back to you at the provided email address as soon as possible.
For Existing Customers with an Account
Contacting Avon is easier for old customers who have already registered themselves on the Avon website. They can sign in to their account on the website and experience a much more personalized version of the website.
For instance, if you wish to return an item, you will have to log in to your account. Click on 'My Account' to see your account details and many other options. Then, click on 'My Orders' and click on the order which contains the product you wish to return. Once there, you can view the details of your order, and you will get the option for returning it right there.
For Shipping and Return
Returning a product can be a hassle and quite confusing. If you need to return a product to Avon and aren't sure of the process, you can send them a query asking about it through the ways we've mentioned above.
Alternatively, you can visit their section on shipping and return policies to learn all about it yourself without wasting time in sending queries. They have mentioned everything in detail regarding their shipping and return policy so that you don't have any confusion about the process.
Join Avon
If you are trying to reach out to Avon's customer support team for business purposes, such as joining Avon and stocking their products, you can visit their Join Avon page.
Instead of waiting around for days while you send a query and get a reply, you can directly learn about joining them from this page.
There's plenty of information on their bundles and full program details as well. If you still have any confusions, you can contact them to clear out your doubts.
Otherwise, if you wish to proceed further and join them, you can click on the option to Join Now, which will take you to another page. You can enter all your information and follow their steps to submit your request.
Newsletters and eBrochures
You can also sign up for Avon's newsletters or go through their brochures for more information regarding their products or other latest news.
To sign up for their newsletter, you can scroll down to the end of their homepage, and at the very bottom, you will see the option for entering in your email address and signing up for the newsletter. To see the eBrochures, you can go to their dedicated section on eBrochures and go through it.
Events Calendar
Avon also has a dedicated section for their Events Calendar. You can see all of their upcoming events and even filter according to specific categories or tags.
Their events include various training sessions and informative events on certain types of products or categories. Each event has the option for RSVPing or sharing it further on various social media platforms.
Careers
Avon also has another section for Careers. If you are interested in joining the team at Avon, you need not bother sending queries and messages inquiring about any open positions.
Instead, you can visit Avon's Career page and learn about what they are looking for.
On this page, you can click on the View Open Positions option to see all the currently available positions at Avon. Alternatively, at the end of this page, there's an option to enter your email address and subscribe to Avon to stay updated on any new openings.
Social Media Profiles
Avon is present on various social media platforms, such as Facebook, Instagram, YouTube, Twitter, and Pinterest. Follow them for updates on new product launches, contests, giveaways, and other latest news.
Besides that, you can message or tag them on these platforms to get your queries answered or even get featured yourself.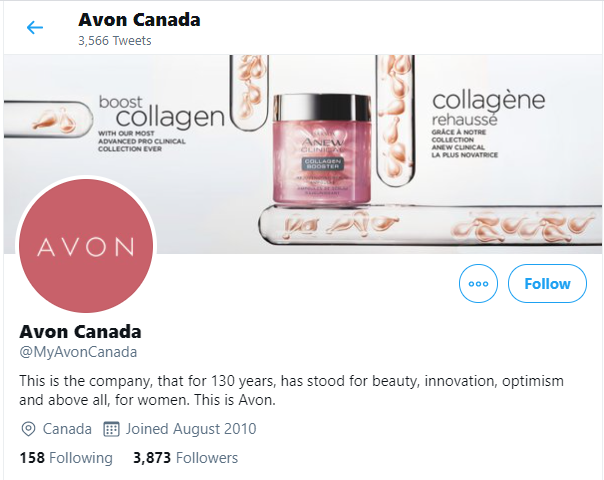 The Bottom Line
Avon is all about helping its customers discover their beauty as well as find their voice against issues in the world. If that's something that interests you, you can apply to join the company or support them on their social media profiles.
Besides that, if you have any other queries, you know exactly how to get in touch with Avon.