Audi was founded in Germany on April 25, 1910 by August Horch, founder of Horch cars, and Audiwerke. In 1932 the company teamed up with DKW and Wanderer, in what became known as "Auto Union". In the 60s, Volkswagen acquired Auto Union and merged it with NSU Motorenwerke in 1969. This merger marks the beginning of a new era for Auto Union, whose car are since then commercialized under the Audi brand.
Audi is today a worldwide brand, but its headquarters are still solidly located in Germany. Audi engineers, designs, produces, distributes, and markets luxury vehicles. Audi vehicles are produced in nine production facilities located in various places around the world.
Audi customer care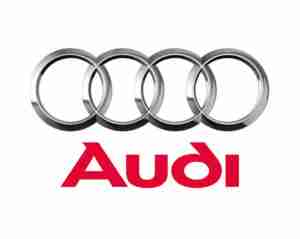 With Audi, it doesn't matter where you stay because there are always customer service personnel that can help you. Canadian customer of the german brand Canada can visit the international website audi.com or, alternatively, go directly to the Canadian version of the website audi.ca. The "contact" section on the website provides you with all the information on how to get in touch with a customer representative.
There are different phone customer service phone numbers and email addresses to choose from. It just depends on what you are looking for and your situation. The following are the options available:
If you are an Audi owners and you have problems concerning warranty, vehicle, new products, or personal experience with the brand, than you can write to audicarecanada@audi.ca. Alternatively, you can call the toll-free number 1-800-822-AUDI (2834). The number is operating from Monday to Friday, from 8am to 8pm Eastern Standard Time (EST). The mailing address is Audi Canada, 777 Bayly Street West, Ajax, Ontario, L1S 7G7.
If you have questions of concerns relative to Audi Finance, then you can call the 1-888-412-AUDI (2834) from Monday to Friday, from 8am to 9pm (Eastern Time). Alternatively, you can send a letter to Audi Finance, 300 – 4865 Marc-Blain St., Saint-Laurent, QC, H4R 3B2.
For additional information, whether it's about general product information or whether you want to request a brochure or locate the closest Audi dealership, you can contact the Audi Information Specialists at auditalk@audi.ca. Alternatively, you can call the toll-free number 1-800-FOR-AUDI (367-2834). The number is active from Monday through Friday, from 8am to 8pm, EST (Eastern Standard Time).
If you need roadside assistance, then you have to call the 1-800-411-9988. The number is active 24 hours a day.
Lastly, you can follow Audi on the main social media platforms: