Audi is one of the global leaders in automobile manufacturers. It was founded in Germany on April 25, 1910 by August Horch, founder of Horch cars, and Audiwerke. In 1932 the company teamed up with DKW and Wanderer, in what became known as "Auto Union". The present form of the company was founded in 1965 when Volkswagen acquired it from Daimler-Benz. This is the same year when Audi launched their Audi F103 series.
Audi is today a worldwide brand, but its headquarters are still solidly located in Germany. Audi engineers, designs, produces, distributes, and markets luxury vehicles. Audi vehicles are produced in nine production facilities located in various places around the world.
The logo of Audi consists of four circles, each of which represents one of the four automobile companies that came together to form the company's predecessor, Auto Union.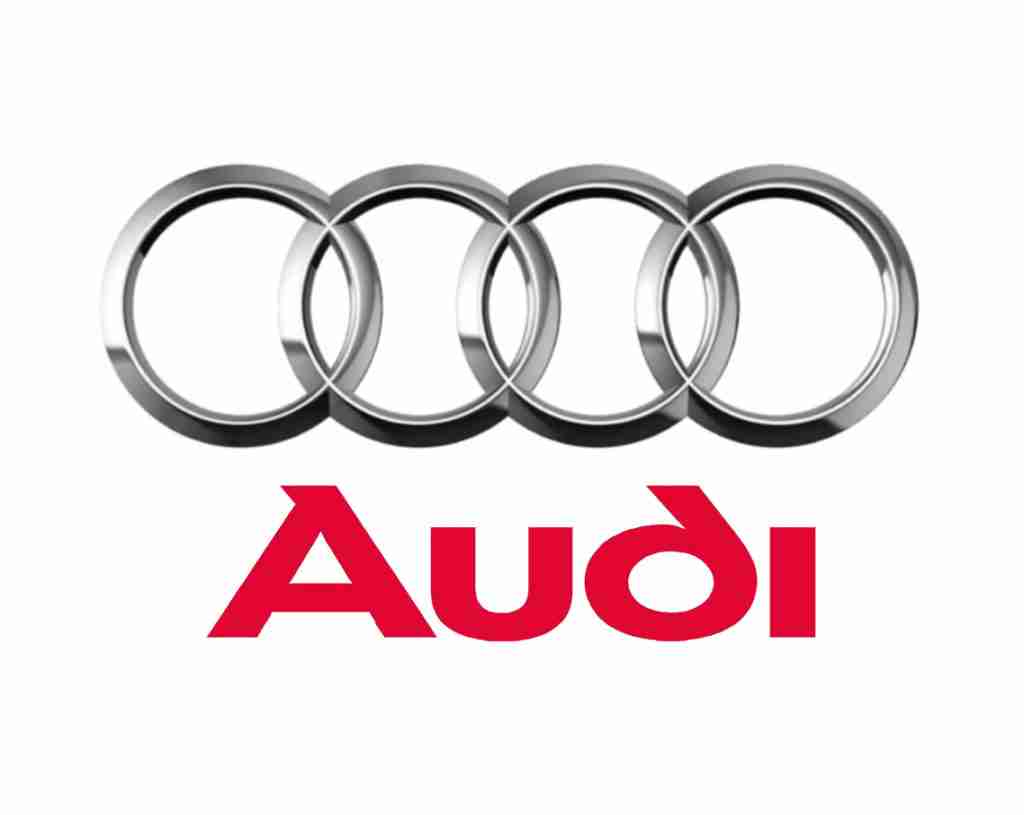 Their slogan is Vorsprung durch Technik which translates to 'Being Ahead through Technology' and Audi has stood upon its meaning. In Canada, the tagline 'Innovation through Technology' is being used in advertisements.
Audi has its own support team and customer service center in Canada. They have specialized services to help customers through self-service tools and online resources. In addition to their interactive website, there are a number of communication channels through which you can reach Audi Canada.
Database of Audi models
Audi has a complete database for all its models. Users try to reach the support team either to buy a new car or discuss something about their existing car. Audi's web self-service tools make it easier for users to go through the models. The website is updated with the latest models, their specifications, and all other essential details. When users decide to buy a car, they can simply save time and browse the Audi Canada website to find the best suitable model for them. Or, they can go directly to a local dealer.
Locate a Dealer
With the 'Locate a Dealer' option, users can find the dealers nearest to them. The website offers a map view of all the dealers for Audi cars located in Canada. You can find a dealer close to you, along with their phone numbers and business hours. Audi makes it easier for their customers to connect with them.
Book a Test Drive
The Audi customer care online resources make it easier for users to 'Book a Test Drive'. If you want to book a test drive for any one of the available models, you can simply go to this link and fill in the form. The form will ask you your basic details and the car model you wish to test drive. The support team ensures prompt replies to test drive queries. Drop-in a request for your test drive today and you may be driving your dream car tomorrow!
Special Offers
Audi makes sure you don't miss out on their special offers and deals. This link gives you all the information about the promotional special offers that Audi has for its users every now and then. The best part is that the website is dedicated to Canadian customers only so you will find only the offers that are near you. The categories are divided into nationwide special offers, Vancouver, Toronto, and Montreal new vehicle offers. Be updated on these offers and you can get your hands on new models before they come out in the market.
Stay Informed
If you want to stay informed about all the news and offers of your favorite brand, Audi eCommunications' subscription will make sure you get the news first. All you have to do is subscribe on this link and Audi will take care of the rest. You will be first to know about the exclusive offers, events, and news related to the company. You can also subscribe to the news related to a specific model.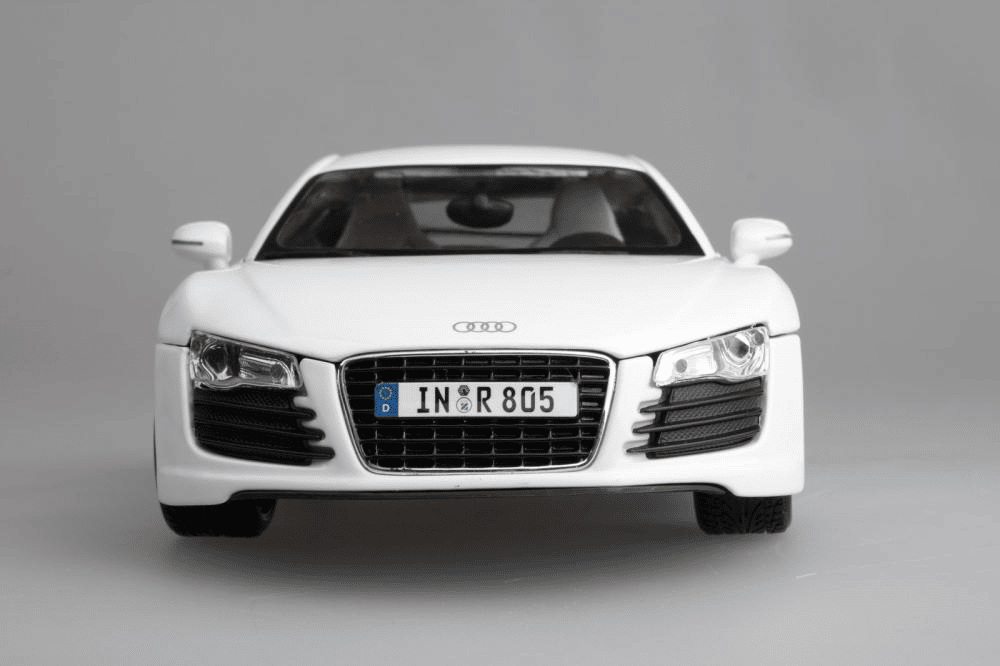 Contact Audi Canada
If all else fails, there's always direct communication channels that you can use to contact the Audi customer care. You can reach out to them through different means.
If you are a current Audi owner and you want to reach out to the support team for any complain, warranty issue, information, or feedback about the vehicle, you can contact the customer relations advocate at:
1-800-822-AUDI (2834), Monday to Friday from 8am to 8pm, Eastern Standard Time
You can also write to them and mail it to their mailing address
Audi Canada,
777 Bayly Street West, Ajax,
Ontario, L1S 7G7
Or write an email at audicarecanada@audi.ca
If you are a current Audi Finance customer and have queries about your finance account, you can reach them at:
1-888-412-AUDI (2834), Monday to Friday from 8am to 9pm, Eastern Standard Time
Or write to them at
Audi Finance, 300 – 4865
Marc-Blain St., Saint-Laurent,
QC, H4R 3B2
If you want to contact them for any other general information regarding their products, services, or latest news, you can contact them through:
Write an email to the Audi Information Specialists at auditalk@audi.ca
You can also call them at 1-800-FOR-AUDI (367-2834), Monday to Friday, 8am to 8pm, Eastern Standard Time
Audi customer care also offers roadside assistance for any customer, anywhere in Canada or the US. The roadside assistance helpline is toll-free, 24 hours a day: 1-800-411-9988
Shopping Tools
Audi also has a number of online shopping tools available on their website. These tools will make your Audi experience smoother. They include:
myAudi
Audi has an application called 'myAudi', which brings a number of tools and resources for customers right to their mobile phones. Through this application, you can easily be linked to the world of Audi. The Audi connect services can be accessed from anywhere in the world. It includes navigation and infotainment, security and assistance services, e-tron services, and Smartphone interface.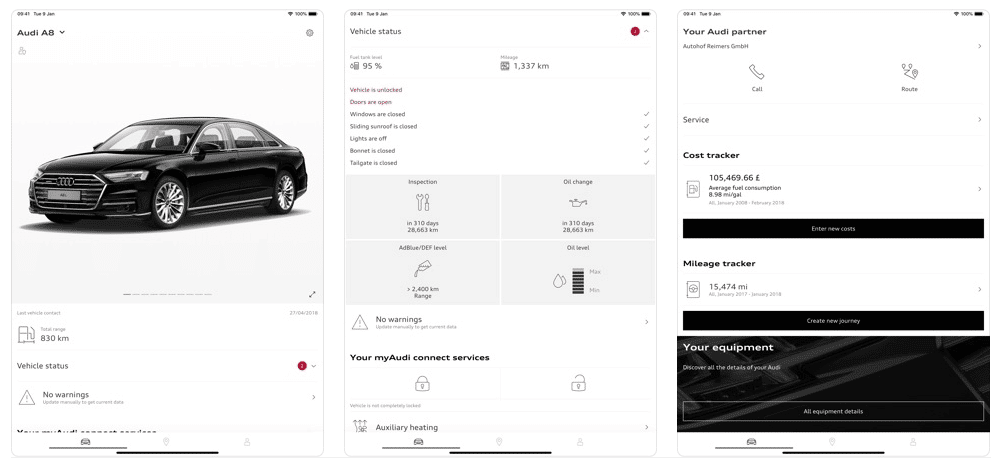 Contact Audi on Social Media
Lastly, you can follow Audi on the main social media platforms:
Audi ensures that you have an amazing experience pre and post-sale. With their website, application, and contact tools, you can reach them easily from anywhere. Audi promises to serve its customers with the utmost dedication and loyalty.