ASOS has 13.4 million active customers worldwide. This online fashion retailer is geared towards 20-somethings. And, they strive to be the go-to retailer for all things fashion-related for this age group.
Since launching in 2000, ASOS has built an active online presence focused on fashion-forward clothing that is individual and gender neutral.
When they first started, online shopping was not as prevalent as it is today. So, they are innovative leaders pushing the online experience forward and evolving as their customer needs change.
One of the ways they do this is with their social media presence. They are heavily reliant on social media platforms to spread their clothing ideas. And, this mode of sharing and communication fits their demographic target.
ASOS also relies on social media as one of the main ways to contact them about retail inquiries. They make it easy to connect to customer service agents or ask a question online.
However, contacting ASOS's corporate offices in the UK requires traditional methods such as phone and email.
This article will explain how to find general information for the company and online orders as well as using social media for questions and comments about orders.
ASOS Customer Care Help Retail Page
The customer care page on the ASOS retail website gives a variety of information about their policies on order issues, payments, returns, and more.
You will also find sections on technical or product information here. Additionally, you can input queries into their help desk search bar, or search through their popular questions for the information you need.
The information is comprehensive. However, the "contact us" in-text link does not work for most of the articles. Instead, you will need to contact them using one of the following ways listed below.
How to Use Social Media for Retail Inquiries
Social media-savvy customers will find this method of inquiry comfortable and familiar. You can use Twitter, Facebook, or Messenger apps to ask order-specific or general questions. Other concerns can also be addressed using these platforms.
Twitter
@ASOS_HeretoHelp is one of the main ways to communicate with the customer service team for the retail website. You can tweet your inquiries, photos, and comments. And, this is the place to also receive the latest news on events and promotions for ASOS.
Facebook
Similar to their Twitter feed, if you prefer Facebook you can post inquiries or comments and photos on the official ASOS page. Additionally, follow them for news about sales, promos, and new events.
Simply sign into your account using the social media of your choice and post your question or comment. Customer service agents monitor all of ASOS's social media 24 hours a day, seven days a week. So, this may be a quick option to receive an answer to your questions.
Using Chat Now on the Retail Page
Additionally, you can use the "chat now" option from the Help page, or by clicking here. This is a more immediate, and private, option if you prefer something other than social media apps.
You can use chat to get more information about orders, products, or technical assistance if you did not find what you were looking for in the popular questions section.
Access Live Chat
To use the live chat option, first make sure that there is a green circle next to the text box icon for the "chat now" link. This means that someone is available to talk to you. From there, you will be prompted to sign into your account.
You can also continue on without signing into your account. This may be of use if you either don't have an account or simply want to make a general inquiry.
Pick Topic Category
Next, you will be prompted to specify which category your question belongs to:
Delivery

Returns and refunds

Order issues

Payment, promo and gift vouchers

Technical

Product and stock
Depending on the topic you choose, you may also be asked to specify your question further.
Chat with Customer Service
After answering these questions about your topic of choice, you will be directed to an available customer service agent, or put into the queue.
This is a live chat, so your questions and answers will occur in real time. And, it is the most expedient way to gain information. Especially since the retail page does not have a listed telephone number.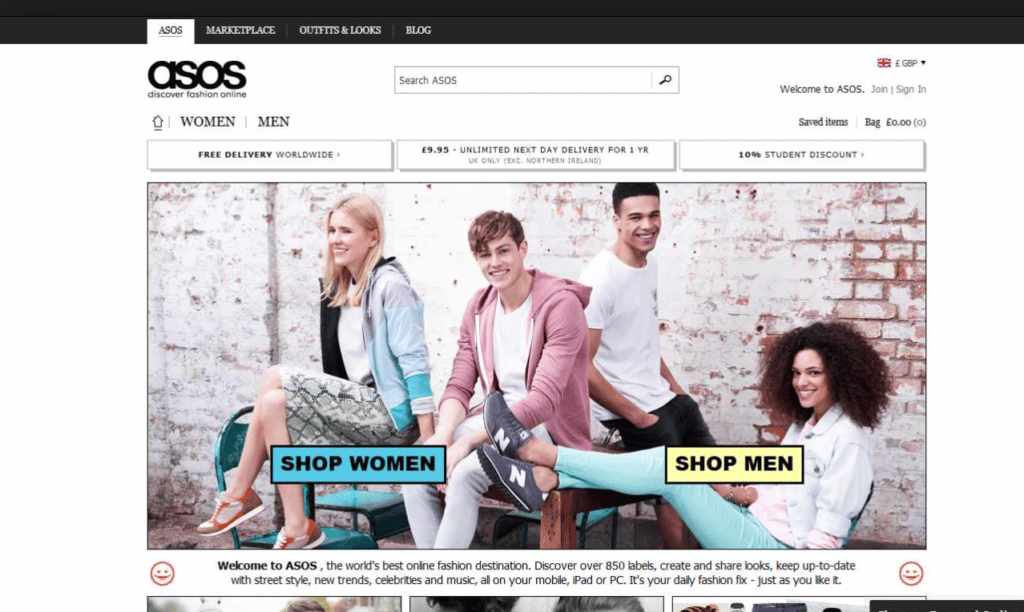 Using the Email Link on the Retail Page
Also, another option is to use the ASOS email form to send your inquiry. They do not have a direct email address for the retail website. However, you may fill out the email form to receive an emailed response back.
Step One
Before you get to the actual inquiry form, you will need to answer questions about your specific topic first, just like the chat option. This includes general topic, specific question, and the option to sign into your account. And, just like the chat option, account sign-in is optional.
Step Two
After answering the initial topic questions, you will come to the email form. Depending on your topic of choice, you may be asked for product information or an order number. You will also have to enter or verify your own contact information.
Step Three
Lastly, the blank box allows you to input your question and concerns. The emails are also monitored by customer service agents 24 hours a day, seven days a week. So, you can expect a timely response if applicable.
Corporate Contact Information
Not all communication may need to be directed toward the retail website. You can contact the ASOS corporate headquarters about investor, corporate, media, and legal matters.
Call the Canadian corporate office by dialing 0843 515 8128. Unlike the retail contact information, you would need to call the corporate office during normal business hours of 8:00 am to 5:00 pm.
In addition, the corporate contacts page has email form links for various inquiries, including investor relations and corporate responsibility.
The forms are similar to the retail email forms in which you input your contact information and submit your comments. The media and legal links, however, are direct emails.