A Canadian fashion brand, Aritzia has been serving its customers for a long time and has perfected the art of customer service.
Whether it's about returns, shipping, or even styling help, Aritzia's customer support team is always ready to help.
If you've got a fashion emergency yourself and need to contact Aritzia immediately, you've come to the right place. Keep reading to find out all the ways you can contact Aritzia to get your fashion woes sorted.
About Aritzia
Aritzia is a women's fashion brand. It was initially started in a 70-year old department store belonging to the Hill family.
The brand was officially founded in 1984 by Brian Hill, as he opened the first independent Aritzia boutique in Vancouver, Canada.
It features its in-house brands as well as other popular apparel brands, such as Adidas, Levi's, Citizens of Humanity, etc.
The Canadian brand mainly sells a wide assortment of apparel with a few accessories as well. It has numerous stores all over Canada and the USA.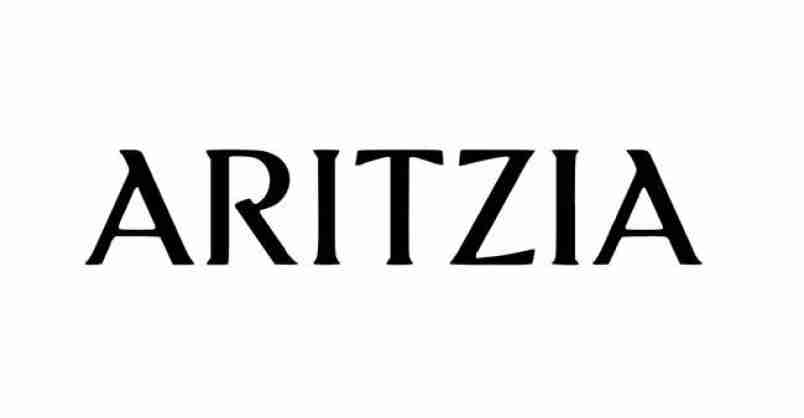 Aritzia Website Customer Support
Whether you have to make an inquiry or lodge a complaint, there are several ways to do so from Aritzia's website.
As you scroll down all the way on their homepage, you will see the option Contact Us. When you click on this, you will be redirected to a new page with a number of ways to contact Aritzia and sort out your concerns.
You can choose whatever method that feels the most comfortable to you.
Leave a Message for the Aritzia Concierge
If you need some help regarding an order or are simply looking for some styling tips, you can leave a message for the Aritzia Concierge, and they will get back to you as soon as possible.
You can fill the form by clicking here. You will need to submit your first name, last name, an email address, and your message.
The clearer and concise your message is, the easier it will be for the Aritzia customer support team to understand your concerns and get back to you promptly.
Therefore, you should type out exactly what you need assistance with and any relevant details that could help.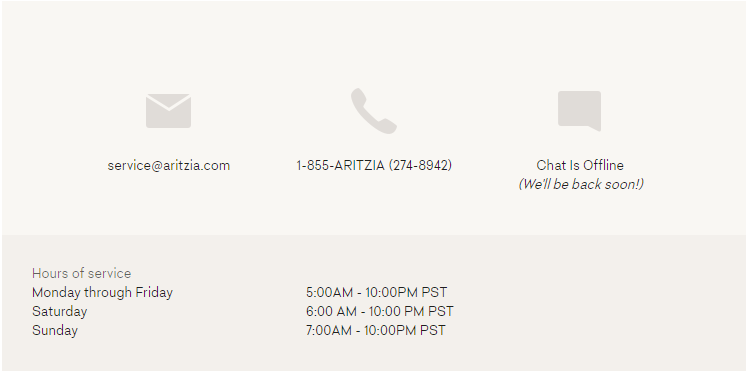 Call the Aritzia Helpline
If you're not sure enough to leave a message or you are more comfortable with talking to a person, you can call the Aritzia helpline. Here's the contact number and the timings during which it is available:
1-855-274-8942 (1-855-ARITZIA)
Monday to Friday – 5 AM to 10 PM PST
Saturday – 6 AM to 10 PM PST
Sunday – 7 AM to 10 PM PST
They also have a live chat function, which is offline at the moment but will be back soon.
Drop Aritzia an Email
You can also contact Aritzia by dropping them an email.
If you have a complex problem or you need to attach pictures or other files, you can do so while emailing them.
Make sure you have a clear subject line and heading so that the customer support team can get back to you as soon as possible. You can reach Aritzia through this email address:
Order Information
You can also contact Aritzia separately if you need information regarding your order. This can include an order that you've placed as well as your past orders.
For tracking the status of your placed order, you can Track Your Order by entering your order number and postal code.
If you want to review your past orders, you will have to Sign In to your Aritzia account and see your order history from there.
Aritzia Size Guide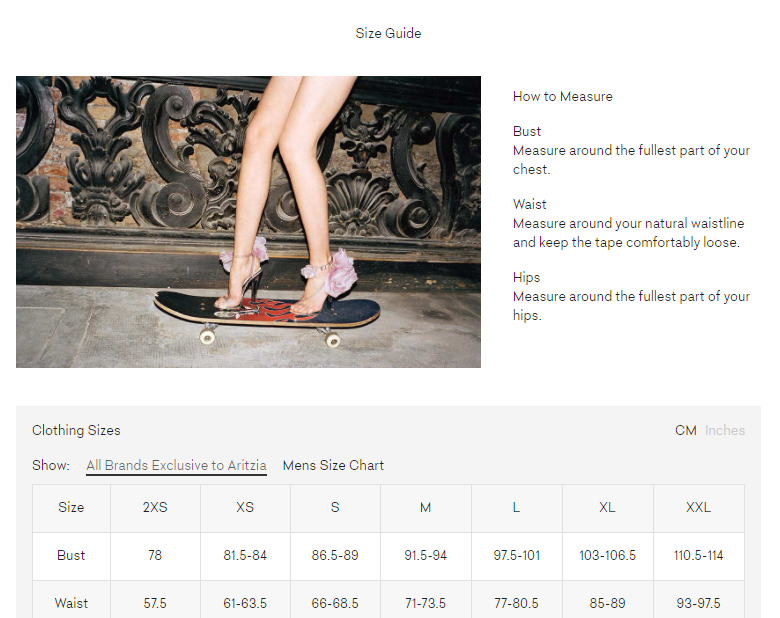 In case you were planning to call or email Aritzia to ask about their sizes, you can always look up their Size Guide directly yourself.
This way, you won't have to wait while the Aritzia representative gets back to you over email or bother with calling their helpline. The size guide also mentions how you should measure your body for accurate sizes.
Shipping, Returns and Exchanges, and Order Cancellations
You can also visit the Aritzia website for general information regarding Shipping Policies, Returns, Exchanges, and Order Cancellations. However, if you have a specific concern about any of these, for instance, if you have to return an item or cancel an order, you will have to leave a message to the Aritzia Concierge and wait for them to get back to you.
Find Your Nearest Aritzia Store
If you find it easier to discuss things in person, you can also visit an Aritzia store and discuss your problem directly with an Aritzia representative.
Use their Store Locator to find the nearest outlet near you. Type your location in the search bar, and it will show you the stores in your area.
Contact Aritzia for Press and Media
You can also contact Aritzia separately for press and media related matters. This way, your email won't get mixed up with other customer queries, and you can expect a reply much sooner. You can send an email here:
Apply for a Job at Aritzia
Aritzia also regularly publishes job openings and vacant positions. Therefore, if you're interested in joining their team, you can look through their Careers page.
There are several positions mentioned. When you find one that you are interested in, you can click on it, and it will take you to a new window where you can apply directly or through your LinkedIn account.
Contact Aritzia for Investor Relations
Aritzia also provides a separate page for any information regarding Investor Relations. If you also happen to be interested in that, you can contact them by leaving a message here or subscribing to their investor relations alerts.
Connect with Aritzia on Social Media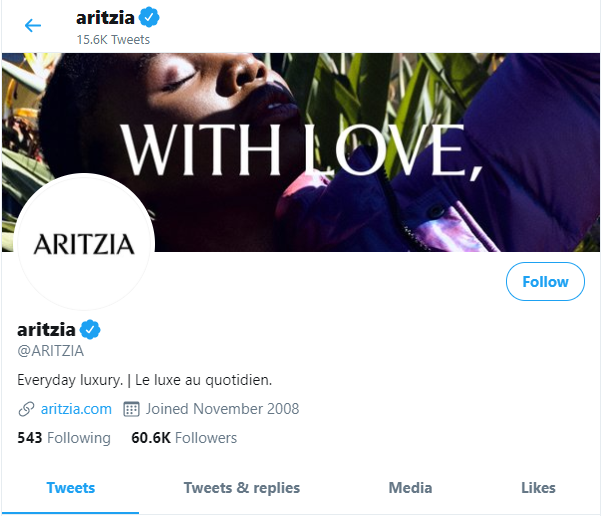 Aritzia is also active on various social media platforms, where you can follow their latest news or even reach out to them.
You can find Aritzia on Facebook, Instagram, Twitter, Pinterest, and Spotify, where it has a wide following of fans.