Aritzia is one of Canada's most famous fashion chains created specifically for young women. This company began in Vancouver way back in 1984. Ever since its auspicious opening, this company has only grown in popularity across North America. Some of Aritzia's most famous exclusive brands include Wilfred Free, Talula, and Paradise Mine.
Many of Aritzia's stores also carry high-quality products from companies like Nike, Levi's, and Adidas. As of today, Aritzia has over 50 stores in America and over 40 stores in Canada, all of which are uniquely designed by Aritzia's staff. Aritzia's most famous location is in NYC at 49th and 5th Avenue. This 12,000 square-foot behemoth of a store is a must see for any traveller wandering around Rockefeller Center.
Aritzia customer service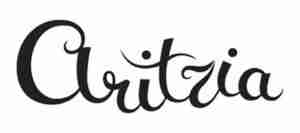 Aritzia has many ways to get in contact with their customer service division. If you are a Canadian resident, you can reach this company by phone using the number (855) 274-8942. If you can't remember those numbers, now worries, just remember (855) ARITZIA. Aritzia's customer care division is open from 5AM to 10PM Monday-Friday, 6AM to 10PM on Saturday, and 7AM to 10PM on Sunday.
For people that need a bit more information on Aritzia, below you will find a list of helpful links to help you get in contact with this fabulous fashion boutique.
If you feel the need to send Aritzia a letter, this is the address for their main headquarters in British Columbia:
Aritzia Office
611 Alexander Street #118
Vancouver, BC V6A 1E1,
Canada
The headquarters is open from 9:30AM to 9:30PM Monday-Saturday, and 10:30AM to 8:30PM on Sunday. The telephone number for this office is (604) 251-3132.
Social media addicts will find many ways to get in contact with Aritzia through various online platforms. You can friend Aritzia through this link to the company's Facebook page. Aritzia's Twitter profile can be found by clicking on the this link. Finally, for those who like Instagram, this last link is for you.