Arc'teryx is a prime manufacturer of a fine range of outdoor equipment and clothing, perfectly suited to the harsh mountain environments, climbing, and skiing common to Canada's landscape.
Situated at the foot of the North Shore mountains in North Vancouver, Arc'teryx was founded in 1989 and maintains a hive of hands-on professionals, each devoted to designs with clear practical benefits to the active individual.
Their entire product range is produced from sustainable materials by means of responsible manufacturing standards and procedures.
From premium technical products with custom corporate branding, to a trusted line of outdoor equipment of the highest standards, Arc'teryx is well-established as one of Canada's best wilderness brands.
Each design is tested in a real-world situation ensuring that each product meets the expectations and needs of a demanding professional or athlete. Here we'll be taking you through a look at the various ways that you can get in touch with customer care at Arc'teryx.
We'll be showing you how to handle repairs, customer complaints, and queries using every facility provided.
Contact Arc'teryx by Email Using the 'Contact Us' Form
Arc'teryx does not directly supply an email address for enquiries but instead rather gives customers a contact form. You will typically receive a response from customer support within three to five business days. Here is how to use it to have a customer service representative get back to you via email:
Contacting Arc'teryx Canada by Telephone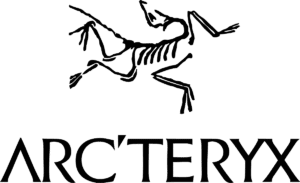 The primary telephone number for Arc'teryx Canada is 1-866-458-2473. This telephone number will connect you to each relevant department from support to telephonic ordering, and you are free to call during office hours from Monday to Friday.
International phone numbers
Arc'teryx sells direct to the public in a number of countries. Offices based in the Americas are open from Monday to Friday between 8AM and 5PM PST. European offices are open between 9AM and 6PM CET, from Monday to Friday. Arc'teryx Japan can be contacted between 10AM and 5PM JST from Monday to Friday. Orders can be placed telephonically or online, with the following customer service information telephone numbers being applicable to each region:
Arc'teryx Customer Support Center
The Arc'teryx Customer Support Center supplies customers with all the necessary information to handle purchases, account enquiries, returns, complaints, and any other questions which may arise. This knowledgebase typically has enough guidance to help most customers resolve their requests. You can access it by clicking here, or carrying out the following steps:
Arc'teryx on Social Media
Arc'teryx maintains an active presence on all major social media channels, although the only two which supply support services are the company's Facebook and Twitter profiles.
Arc'teryx Facebook
@Arcteryx can be found as a page on Facebook, highlighting company developments, promotions, and new product lines. Feel free to message Arc'teryx via Facebook messenger, or email any social commentary / feedback to social@arcteryx.com.
Arc'teryx Twitter
@Arcteryx updates their Twitter feed with local BC developments, current company movements, and great shots of their gear in action. Tweets are posted on a daily basis and the company is known to reply to direct messages.
Arc'teryx Instagram
You will find almost the entire Arc'teryx collection displayed in posts on the company's Instagram @Arcteryx. All of their gear is shot in action across scenic Canadian landscapes, giving you a better idea of the purposeful nature of their design.
Arc'teryx Pinterest
Arc'teryx on Pinterest exhibits a selection of boards showcasing their collection. Visiting the company's Pinterest is one of the most convenient ways to quickly get a good understanding of the style of each product line. Customer service interactions via Pinterest are not possible.
How to Track Your Order
Every order is assigned a tracking number and link which will be found within the shipping conformation email sent after placing your order. Either click the link in your email or login to your Arc'teryx account by clicking here, then select 'Order Status' and click your tracking number. Alternatively, you can also find the link to login to your account by carrying out the following steps:
Handling Returns to Arc'teryx
To return an item which you are unhappy with simply complete the returns process on the Arc'teryx homepage within sixty days of your purchase. You can either start the 'Returns & Refunds' wizard by clicking here directly, or carry out the following steps:
Requesting a Replacement Part
If you require a replacement part contact Arc'teryx customer service to arrange delivery of what is broken or missing. Either click here and complete the part replacement form, or carry out the following instructions:
Applying for Arc'teryx Grants
Grant applications are accepted between fixed periods each year. Applications should be forwarded via email to grants@arcteryx.com