American Airlines is one of the most distinguished airlines in the world. Currently, American Airlines is still the number one airline when it comes to fleet size and revenue. This company was founded all the way back in 1926 in the "Toddlin' Town" of Chicago. There are now 946 planes in American's fleet that travel to around 350 locations around the world.
American Airlines has ten hubs across the nation, but their central headquarters is located right by Dallas/Fort Worth International Airport. One achievement American Airlines is particularly proud of is the creation of the Oneworld airline alliance, which now includes distinguished partners such as British Airways, Finnair, Japan Airlines. This company currently trades publicly on the NASDAQ under the ticker AAL.
American Airlines Canada help desk
Since American Airlines is one of the biggest airlines in the world, you'd better believe it has a well-developed customer service division. If you need to contact an American Airlines employee, just call this toll-free number (800) 433-7300. You'll reach a friendly member of American Airlines' North American customer care division using this number 24/7.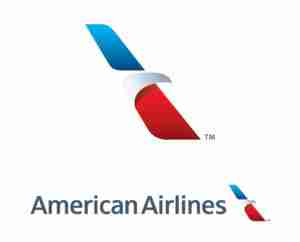 Of course, you can never be sure where on earth you'll need to give this company a call if you're flying around the world. That's why we've put this little list together of the most informative American Airlines websites. All of the URLs pasted below are intended to help Canadians figure out the best ways to get in contact with American Airlines, no matter where your travels take you.
American Airlines is headquartered in the Lone Star State. If you want to send off a physical letter to this company's headquarters, just write this mailing address down:
American Airlines Headquarters
P.O. Box 619616
DFW Airport, TX 75261-9616
To reach this Fort Worth office via telephone, just dial (817) 963-1234. You can also fax to this Texas office using the number (817) 967-2937. This office is open from Monday through Friday from 9:00AM-5:00PM.
In case you were wondering, here's the official address for this headquarters:
American Airlines Headquarters
4333 Amon Carter Boulevard
Fort Worth, TX 76155
American Airlines employees are always posting interesting things on social media. If you have a Facebook account, you can "friend" American Airlines on this link. Twitter users can follow American Airlines on this webpage. Lastly, Google + users can follow this address to check out American Airlines' profile.