Allstate Insurance Company of Canada has provided Canadians with peace of mind since 1953. It is a member of  The Allstate Corporation, one of the largest insurance organizations in the world. In addition to auto and property insurance, the company also covers other vehicles such as motorcycles, boats, all-terrain vehicles, snowmobiles and motorhomes.
In conjunction with their marketing partners, Allstate also offers life, health and travel insurance. Offices are located in Alberta, Ontario, Quebec, New Brunswick and Nova Scotia. With over 80 agencies and more than 1700 agents and employees, you are sure to find a representative near you.
Allstate Customer Service
The Allstate motto is "You're in Good Hands with Allstate," and that perfectly exemplifies the care and commitment they offer their customers. Allstate's trusted advisors serve with knowledge and professionalism and can be reached any time, any where, online, by phone or in person.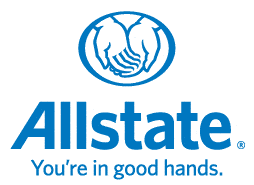 Allstate has an extensive online customer care center. For general questions, visit the Learning Center. Here you will find useful information, tips and advice about insurance and protecting your family and property from the unexpected. Allstate has an FAQ section for general information about insurance and the company, one for property insurance, one for claims and another for auto insurance to help you quickly find relevant answers to your questions.
Use the Agent Locator tool to find an office near you or call the Customer Care Center toll-free at 1.800.ALLSTATE (1-800-255-7828). This number is available in Ontario, Alberta, Nova Scotia and New Brunswick Monday to Friday from 8 am to 9 pm EST and Saturdays from 9 am to 5 pm EST, and in Quebec Monday to Thursday from 9 am to 8 pm EST, Fridays from 9 am to 6 pm EST and Saturdays from 10 am to 4 pm EST.
You can put in a claim 24 hours a day, 7 days a week, toll-free at the following numbers:
Alberta, British Columbia, Manitoba and Saskatchewan – 1-800-661-1577
Ontario – 1-800-387-0462
Quebec – 1-800-463-2813
Nova Scotia, New Brunswick, Prince Edward Island and Newfoundland – 1-800-561-7222
From the USA – 1-800-387-0462
The Allstate Canada Corporate Headquarters is located at:
27 Allstate Parkway,
Suite 100
Markham, Ontario,
L3R 5P8.
The phone number is 905-477-6900 – long distances charges may apply.
Keep in touch with what's new in the insurance world with Facebook and Twitter. In addition to insurance news and trends, Allstate always offers plenty of useful tips to help keep you and your family safe and healthy.