Alamo Rent A Car entered the car rental business in 1974 with only four locations in Florida. Travelers to the Sunshine State instantly fell in love with Alamo's low-cost and high-quality rental program. By 1982, Alamo built huge rental plazas in both Tampa and Orlando to keep up with demand. Most tourists to Orlando probably already know that Alamo has been the official rental car company of the Walt Disney World Resort since 2002. Throughout the years, Alamo has spread its reach to countries all around the world.
The most recent additions to Alamo's locations list include Waikiki in 2012 and Uruguay in 2013. Alamo Rent A Car has been a proud subsidiary of Enterprise Holdings ever since 2007. Today, Alamo vehicles can be rented in all major cities across Canada, the USA, Oceania, Mexico, Latin America, southern Africa, South America, and Europe.
Alamo customer service
People planning on using Alamo's rental car services should know how to get in contact with the company just in case something goes wrong with their vehicle. To reach Alamo's dedicated Customer Service line, just call (888) 233-8749. If you want to make a reservation with an Alamo representative, you can call (800) 651-1223.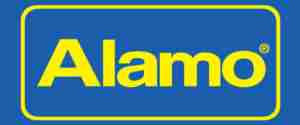 Those of you reading this article probably live in Canada, but there's no telling where in the world you'll be when using an Alamo rental car. That's why we've scoured the World Wide Web for the most helpful URLs on Alamo. Follow the links below to help you have the most convenient Alamo experience.
People who want to send Alamo a physical letter should use this address:
Alamo Car Rental Corporate Office Headquarters
600 Corporate Park Drive
Louis, MO 63105
You can call this office using the number (314) 512-2880. If you need to fax this headquarters a document, use the fax number (314) 512-4706.
Alamo is a very social media savvy company. Facebook users can "friend" Alamo using this web address. People who have a Twitter account can follow Alamo here. Google + fans can find Alamo's profile on this URL. You can find Alamo's Instagram page right here. And, lastly, Alamo's Pinterest profile can be found by clicking this link.