Airbnb is a global leader in creating unique travel experiences. It lets people book accommodations in over 190 countries. In Canada alone, there are over a million fulfilled requests per year.
Are you trying to find a place to stay or aren't satisfied with your experience? Do you want to monetize your apartment and aren't sure how to go about it? If you have problems with accessing or navigating the Airbnb customer support page we are here to offer our help.
This article will explain the necessary steps for contacting customer support. It will show you what options you have and what FAQ sections are readily available. Airbnb's help center is rich with information and we will make sure you can navigate it without feeling confused.

Help Center
There are two ways to access the help center on Airbnb.
The help link at the top right corner of the webpage will open a drop-down menu which shows a search box and some suggested topics. You can either choose to explore the given topics or perform a more advanced query by typing keywords in the search box. Once you clicked on a topic, the instructions or answers will be displayed on the same drop-down menu. You will find a link at the end of the articles that redirects you to the help center page. You can also click the large button "Visit the Help Center" on the bottom of the menu.
Scroll down to the bottom of the homepage and you will notice a small Help link, under the Airbnb section. This will also redirect you to the help center.
Hosting and Traveling Help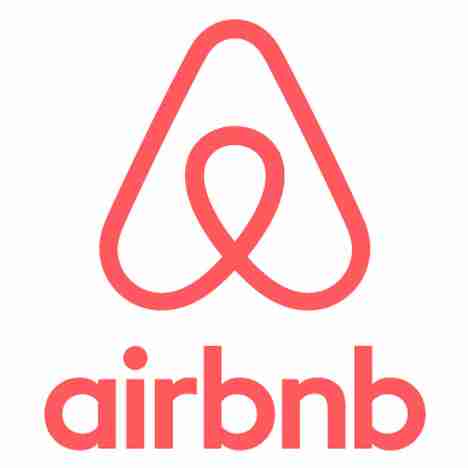 Because Airbnb offers two services, booking and renting, there are two different pages on which you can find the information you need. You can switch between the two interfaces by using the buttons on the top right corner, next to your profile photo.
The hosting help page will present you with suggested topics such as listings, popular questions, canceling a reservation, and more. This is where you can get the information you need as a host, pertaining everything from how to set up a profile to local taxes. You can also view more topics if you click the blue link titled "See more topics." This section brings up new topics that cover account security and payout help.
The traveling help page has the same layout. It offers an FAQ list and suggested topics that everyone should be familiar with before booking a place to stay. If you click the "See more topics" link you will then get access to a more refined search system.
All topics you find will be in the form of pre-solved tickets. This means that for each section contains pre-made questions that can be selected from a list menu. Once you complete the fields to match your query as accurately possible, you will be able to read a short explanatory article.
You can help other users too by rating the articles based on how helpful they were or answer with a yes or no.
Submitting a Ticket
If you don't like browsing through previously resolved issues or if you feel like it takes too much time to find the right article, then the main page of the help center also has a "contact us" button on the right side of the page. It is a green rectangle on white background and with green lettering. You can also find it under the suggested topics.
When you're asked what the question is about, you are first given two options: traveling or hosting. Once you have made your choice, you will be given access to a list menu in order for you to complete the field with more detailed topics. After you fill those out, it will link you to an article but at the same time it will give you a text box in which you can write a question in your own words. You can then click the "Message Us" button and your personalized message will be answered by a representative.
Contacting Airbnb through Social Media
Facebook
The official Facebook page can be accessed from the bottom of every page you are on. The trademark Facebook logo will redirect you once clicked. Initially, you may think that the profile page is more for browsing photos and seeing what other people have to say.
However, the community page of the Airbnb Facebook account can be used to contact Airbnb. You can ask for a private counseling session or a private conversation and usually, someone will respond. Most of the time they will ask you to send a private message with your problem and email address attached. You won't be getting answers to tough questions on Facebook, but you will receive them at your email address.
Twitter
Airbnb also accepts questions on Twitter. You can message @AirbnbHelp with whatever issue you have. If the issue can be resolved quickly, a reply will be given to you on Twitter via private message. Usually, a staff member will answer your question. If further contact information is required, they will inform you of the details.
Giving Feedback
On the help center main page you also have a link titled "Give Feedback." This will allow you to either report a bug or send a comment on how you think Airbnb is managing their website. You can give feedback on their help center and on the overall experience you've had.
General Policy
Airbnb took the more automated approach in order to simplify solving user issues. By offering solutions to the most commonly asked questions and most frequently encountered problems, it makes it easier for both Airbnb and its users to get things fixed.
Not having to wait for a reply if a ticket can be explained and resolved in seconds is a major step forward in customer support services. That being said, you can always talk to someone via Twitter or Facebook, and if they can't find the answers you seek in the help center, you will be able to start a discussion with a representative.