Air France is one of the leading air carriers in Canada. It was founded in 1933 and is the number one French airline. The core business of Air France is aviation management, servicing and cargo traffic. It is also active in passenger air traffic and takes passengers from Canada to some major destinations across the globe.
Whether you want to get to Paris, Mumbai, Marseille or any other destination anywhere in the world, Air France will get you there smoothly and conveniently.
Another thing Air France Canada is popular for is its immaculate customer service. They make every effort to accommodate the requests of their customers and answer their questions. If you have any queries, you can easily get in touch with the representatives of the airline.
Do you want to contact Air France in Canada? This article provides a comprehensive list of the company's customer support services and contact information for its customers in Canada.
Run a Search
Do you have any questions in mind about the baggage, your account, tickets, or any other thing? You may run a simple search on their Search Page. The page also has a separate section for the "Most Common Searches" where you can find answers to frequently asked questions.
Contact the Web Support Team
The Web Support Page is created to ensure that the customers of Air France Canada have a seamless experience on their website. If you are not able to find information about something on our website, then this is the page you should use. The online help service team will answer your questions regarding:
Booking tickets
Purchasing tickets
Printing the boarding card
Trip reminders
Receipts, etc.
Urgent Requests
If you have some urgent requests like purchasing a ticket or changing a ticket for immediate travel, you can visit airfance.com or simply call 1800-667-2747.
The telephone lines are open daily from 8:00 – 23:59 EST.
Non-Urgent Request or General Inquiries
In the case of a non-urgent inquiry, you can contact the Air France team via email. Just fill out the assistance form and one of the representatives will get back to you as soon as possible.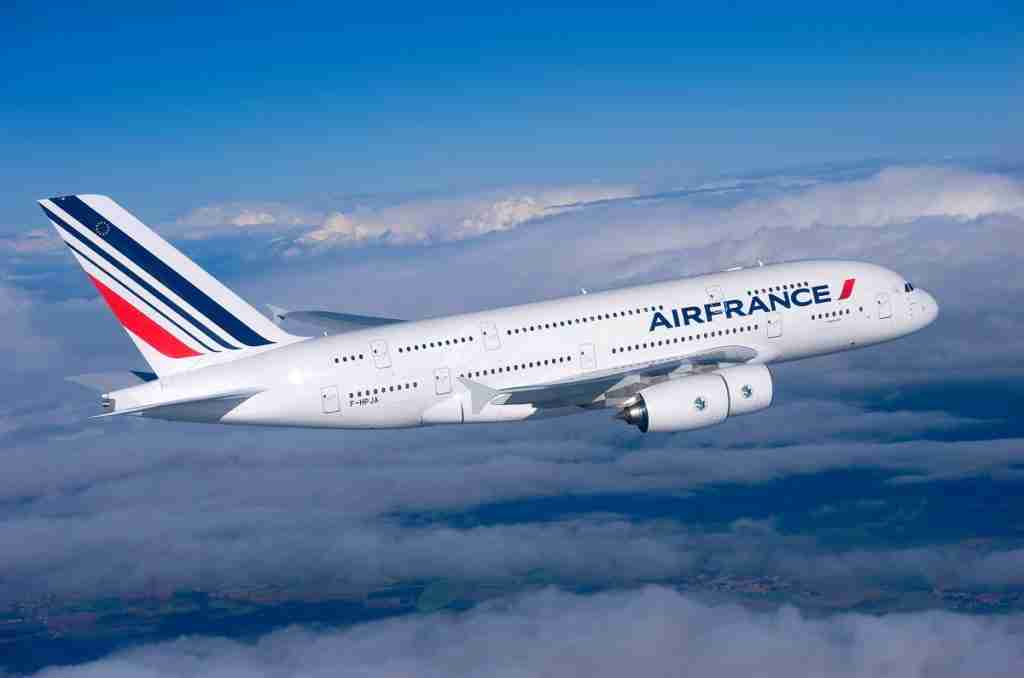 Contact the Sales Department
If you want to get in touch with the sales department, you can call the Air France Canada Call Center. You can call them at 1 800 667-2747 to get real-time information, book tickets or ask any questions. The call center is open Monday to Sunday from 8:00 – 23:59 EST.
People with a hearing impairment can call at 1 800 831-4488 for their queries.
Ticket Offices
Air France has its ticket offices located in different Canadian cities. In addition, there are also ticket counters at all airports.
Montreal Agency
Pierre-Elliot Trudeau Airport
Timings: 1:30-7:00 pm Monday to Sunday
Toronto Agency
Lester B. Pearson Airport Terminal 3
Timings: Daly from 12:30 pm -7:00 pm
Locate an Air France Canada Ticket Office near you by clicking here.
Flying Blue Customer Service
For questions about Flying Blue service, you can click here. The customer service team gets back to you as soon as possible and answers your questions.
Claim Missing Miles
Did you recently take a trip but the earned miles are not showing in your Fly Blue account? You can claim your missing miles within 6 months.
Manage Your Fly Blue Account
Log in to your Fly Blue account to update your personal details, manage your tickets or find the Miles balance.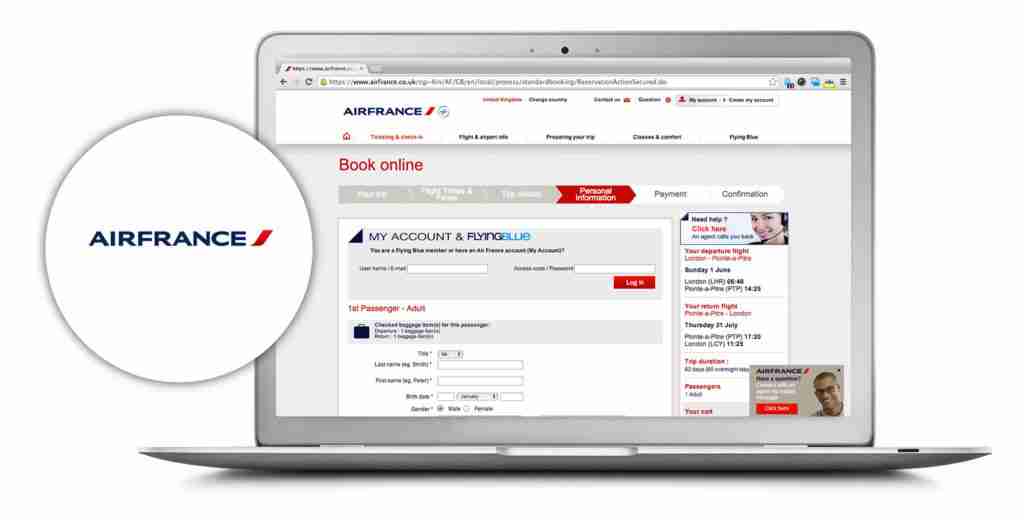 Connect Via Social Media
Air France is very active on social media. You can get in touch with them 24 hours a day and 7 days a week on their social media channels.
Messenger
Air France is active on Messenger 7 days a week, 24 hours a day. You can communicate with them in English or French. You can ask your questions via Messenger and get instant replies.
Twitter
Air France also has an official Twitter account where you can get answers to all your questions immediately. Contact Air France on Twitter.
Facebook
Follow Air France on their official Facebook Page to share your opinions, experiences or to follow the latest news about the company. You can also participate in competitions and games that are regularly uploaded on the Air France Facebook page.
Instagram
Want to share photos of your vacations, plane trip or the clouds? You can send them to the official Air France Instagram account and let the world see. You can also discover their album and share their photos.
In addition to these, you can also contact Air France on LinkedIn, YouTube or Pinterest.
Passengers with Reduced Mobility
As a leading airline, Air France Canada has developed a dedicated Saphir Assistance Service that can help people with reduced mobility. You can get in touch with them before and after your flight and the staff will answer all your questions and also organize your trip.
You can get in touch with them at 888-572-7447 or email them with your query.
Refund
In case you want a refund on paid options, air tickets or any other services, you can get in touch with the Air France customer service team to get answers to all your questions.
Claims
While Air France is committed to ensuring that its passengers have the most pleasant experience flying with them, customers can send their claims if they are not completely satisfied. You can also report your missing baggage here and the Air France team will get back to you as soon as possible.
Subscribe to Air France Newsletter
If you don't want to check their social media pages constantly for new information, you can subscribe to Air France newsletter to get all the information you need. You can also get special offers by email if you subscribe to their newsletter.
Air France Canada is well-known for its exceptional customer support and service. They make sure that their customers are supported every step of the way on their journey with Air France. They answer all your questions and make sure that their customers are satisfied. They are winning the hearts of Canadians when it comes to providing the best customer service.