Acura was the very first luxury car brand that originated in Tokyo, Japan. Its parent company, Honda, first launched the Acura brand in Canada and the United States in 1986. In 1991 Acura finally made its debut in Hong Kong and has since been introduced in Mexico, Kuwait, and China. Because of economic reasons the brand has never been launched in Japan.
Currently, Acura is well known on the sports car racing circuit and in the consumer automobile market for its numerous high performance, luxury SUV and sedan models. Acura has come leaps and bounds since its first luxury models and now offers a wide variety of technologically advanced cars that give the brand a cutting edge on the competition.
Acura Canada customers support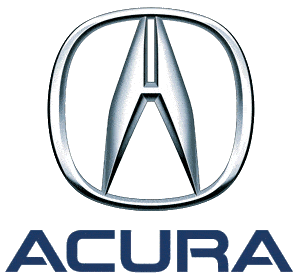 If you need assistance from Acura Canada, you have an array of options. You can contact them via phone, online, in person, and through email. On the official Acura website you easily find the nearest Acura dealer, find special information on recalls, learn more about their latest models, gain access to user manuals and guides, and discover resources that may help you remedy a concern or issue that you have with an Acura vehicle.
If you are looking to contact Acura via phone, you can reach them at:
Toll Free Number: 1-888-9-ACURA-9 (1-888-922-8729),Operating Hours: 8:00am to 7:30pm Monday to Friday (Eastern time)
Acura Plus Roadside Assistance: 1-800-565-PLUS (1-800-565-7587, Operating Hours: 24 hours/day, 7 days/week)
AcuraLink:1-855-335-5465, Operating Hours: 8:00 am to 6:00 pm (EST) Monday – Friday
Acura Financial Services: 1-866-899-4440, Operating Hours: 8:00 am to 8:00 pm (EST) Monday – Friday
Acura Client Relations – Recall Line: (888) 234-2138, Operating Hours: Monday-Friday: 6am-6pm PT, Saturday: 7:30am-4pm PT, Sunday: 6am-2:30pm PT
While here are some useful links to the official Acura website:
If you prefer to contact Acura via email, you can write to acuracr@ch.honda.com
While the mailing address of Acura customer relation service is:
Honda Canada Customer Relations
180 Honda Blvd.
Markham, ON
L6C 0H9 – Canada
Lastly, you can follow Acura on Twitter at Twitter.com/AcuraClientCare, get social with them on Facebook, or connect with them via Google Plus.