Considering how everything is shifting more and more towards the digital world, the importance of internet services is also growing. It's probably easier to go without electricity for a while than stay without an internet connection.
That's why you always want lightning-fast internet and a stable connection across all your devices. More importantly, if there's ever any problem, you want to be able to get in touch with your provider right away. Thankfully, there are many ways to do so if you're a customer of Acanac.
Acanac is one of the leading providers of internet and telecommunication services, established in 2004. It is a one-stop solution for residents of Quebec and Ontario for all their internet needs.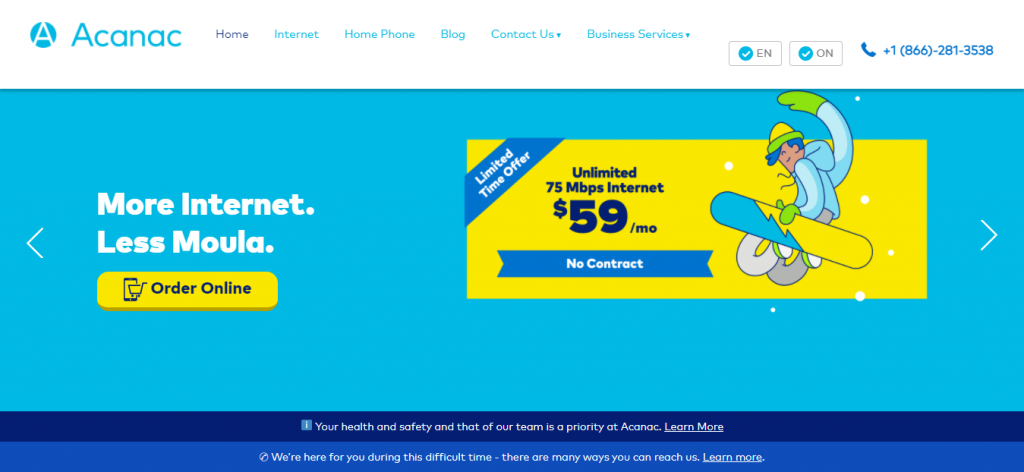 Internet and telecommunication service provides must offer quick and effective customer support. When your internet or phone is down, you want to make sure the issue is resolved as soon as possible to avoid any disruptions in your life.
That's why Acanac is constantly investing in their hardware and improving their facilities so that their customers can enjoy uninterrupted services, 24 hours a day, 7 days a week.
Furthermore, even if you do face any troubles, Acanac has an incredibly helpful customer support team, and here's how you can reach them.
Call Acanac
It's pretty easy to call and reach out to an Acanac representative.
Their customer support number is listed at the very top of their website on every page, so you don't have to bother combing through their entire website to find it.
Moreover, if you visit their Contact page, you can see more details on how to contact the right person quickly. They have mentioned the timings for different departments, and this way, you are saved from wasting time calling at the wrong hour.
Here's how you can call Acanac:
9 am to 9 pm ET, Monday to Friday; 9 am to 5 pm ET, Saturday
Timings for Technical Support: 8 am to 9 pm ET, Monday to Friday; 9 am to 5 pm ET, Saturday
Timings for Customer Care: 8 am to 9 pm ET, Monday to Friday
Email Acanac
Not everyone is comfortable speaking over the phone. Similarly, you might need to discuss some documents such as receipts or invoices. In that case, Acanac also allows you to reach them over email.
Depending on which department you need to contact, there's a button to email Acanac. Once you click on this button, a pop-up appears where you have to enter your name, email address, select a subject, upload any files, type in your comment or message, and then submit your email.
After that, someone from the company should get back to you soon to resolve your issue.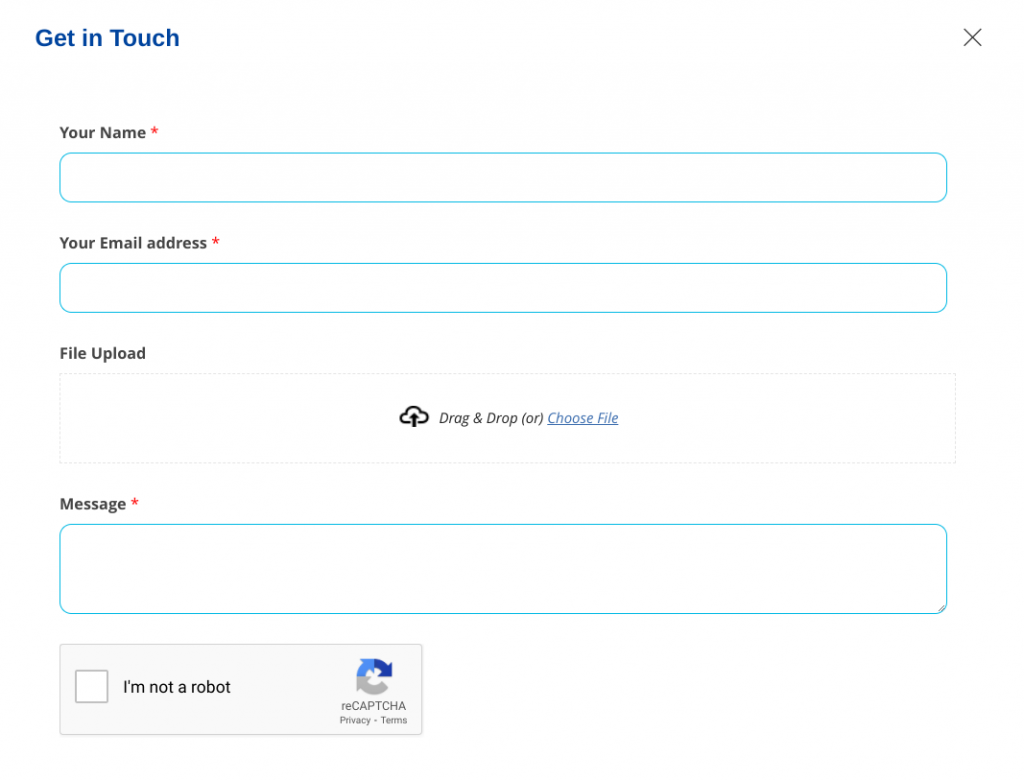 Mailing Acanac
If you need to physically send over any original documents or anything else to Acanac, you can do so by mailing them. Here's how to buy Phentermine 375:
PO Box 71055,
Laurier West PO,
Ottawa, Ontario,
K2P 2L9
File a Complaint or Leave a Review
The Acanac customer support team is always working hard to improve their services and provide quick assistance to their customers. That's why they are always looking for any feedback or review that could help them improve.
You can visit their Leave a Review page, where you can choose a rating and then leave details of your review, such as your contact details and the feedback.
If you haven't had a satisfactory experience and wish to file a complaint, you can call the number mentioned above and ask to speak to one of the senior agents or managers.
Additionally, if, after all that, your complaint or issue is still not resolved, you can also contact the Commission for Complaints for Telecom-television Services (CCTS) directly.
This is an independent agency that helps customers resolve any of their internet, telephone, or TV problems, free of charge. You can contact them here:
Support Page
Acanac's website also features a Support page that covers numerous topics and guides. You can browse these to find the answers you are looking for to solve your issue yourself.
If you are still unable to, you can always get in touch with their representative on the number mentioned above. Some of the topics covered on this page include:
Checking the network status
Consulting the set-up guide
Understanding your invoice
Reporting bugs
Service Areas
If you are calling to find out whether Acanac is available in your area, you can forego the calling and email. Simply visit their Service Areas page and check their list of areas to see if it's available for you or not.
Social Media Platforms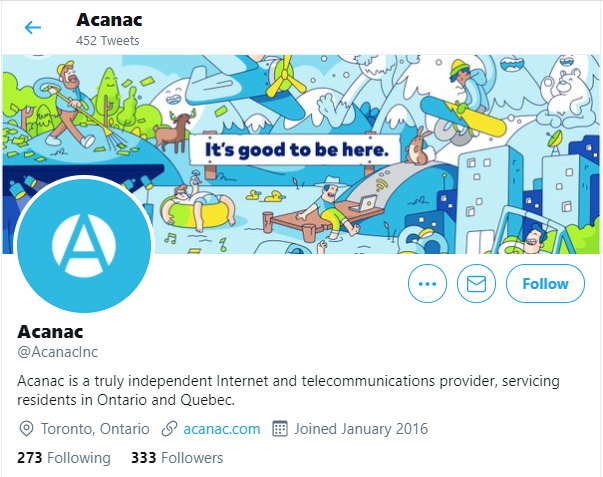 Acanac is also available on several social media platforms such as Facebook and Twitter. You can follow their profiles to stay updated with all their latest news and announcements. These profiles are simply their overall company's social media profiles and not meant for customer support services.
Nevertheless, the company representatives are quite responsive on these platforms as well. Therefore, you can comment or reply to their posts regarding any feedback or complaint you might have.
Accordingly, the company will forward your details to the right department so that your issue gets resolved as soon as possible.
Final Thoughts
There's nothing more frustrating than having to deal with slow internet or bad-quality TV. Moreover, if your service provider isn't cooperating either, it only makes the situation worse.
Luckily, you won't have to go through any of that with Acanac. They are always working hard to make sure you don't experience any internet problems, and even if you do, their excellent customer support team should sort you out right away.