Besides liberty and democracy and all that good stuff, Americans really have a love affair with convenience. One of America's most famous convenience stores is without a doubt 7-Eleven. Founded in the 1920s in Dallas, Texas, this store was originally called "Tote'm Stores." The reason founder Joe C. Thomson initially chose this name was twofold: first, people who ordered products from "Tote'm Stores" often "toted" their products away with them; second, most of these stores placed authentic Alaskan totem poles in front to draw in customers.
7-Eleven decided to change its name in 1946 to highlight the company's expanded hours, which was a rarity at that time. Today, 7-Elevens can be found all across America, Mexico, Canada, Asia, and Europe. 7-Eleven stores sell sandwiches, coffees, snacks, gasoline, and, of course, the totally nutritious Slurpees. Of the roughly 59,831 global 7-Eleven locations, around 30 percent (or approximately 18,785 locations) are in Japan. The Japanese-based Seven & I Holdings Co. now owns 7-Eleven.
How to contact 7-Eleven customer care service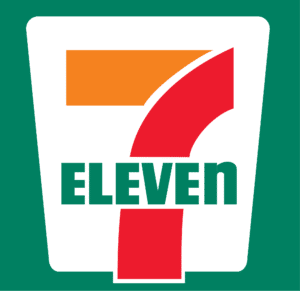 Canadians who want to contact 7-Eleven have many options at their disposal. First off, here's the company's toll-free Customer Service number (800) 265-0711. This toll-free number is open Mondays through Fridays from 8AM-6PM Central Time.
For more information on getting in touch with 7-Eleven, check out these links below.
For those out there who want to send 7-Eleven a hand-written note, you can send your lovely letter to the company's Canadian headquarters here:
7-Eleven, Inc.
Suite 2400
13450 102nd Avenue
Surrey BC Canada
V3T 0C3
You can also call this Canadian headquarters using this number (604) 586-0711.
If you want to send a letter to the main American headquarters, use this address:
7-Eleven, Inc.
3200 Hackberry Road
Irving, TX 75063
The telephone number for this Texas headquarters is (972) 828-7011.
Finally, it shouldn't be surprising that a company as large and well known as 7-Eleven has a robust social media presence. Whether you're on , Twitter, or Instagram, you can easily find a 7-Eleven Canada webpage. Also, 7-Eleven has an app for both Apple and Android products that you can download using this website.