1-800-Got-Junk? is a catchy name of a trash removal service that also provides other services such as moving, renovation, commercial cleanups, storage facilities and disaster solutions. The company prides itself on providing customers the best service by working on their schedule.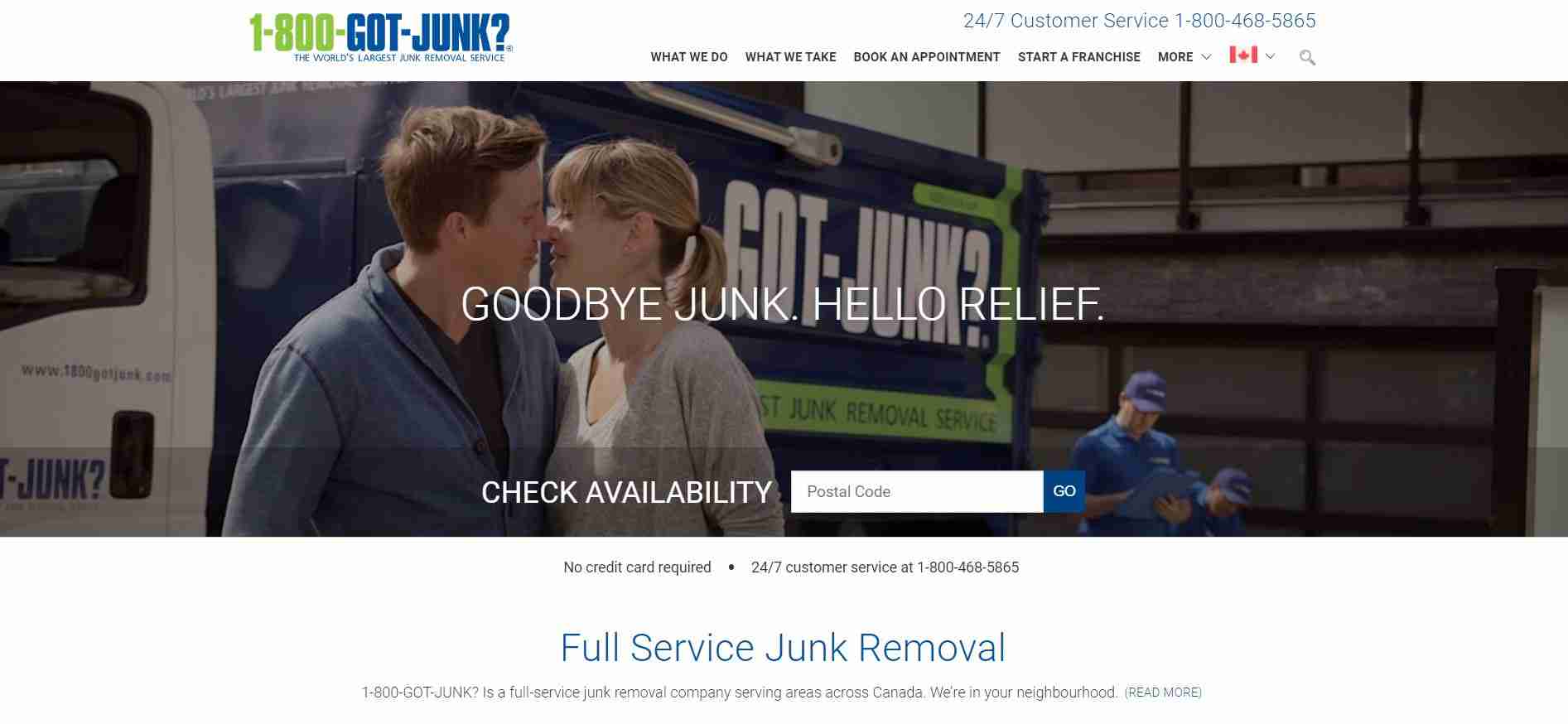 Today, the successful reputation the company holds is all because of how they cater to their customers and the responsible way they dispose the junk.
The following information about their customer support services will tell you about how the company helps its customers.
About 1-800-Got-Junk?
It all started with an idea which sent out the message – "We will stash your trash, in a flash". Brian Scudamore, who was a college student, founded the company "The Rubbish Boys" in 1989. He created the company to pay for his college tuition, however, the company became quite popular in a short time.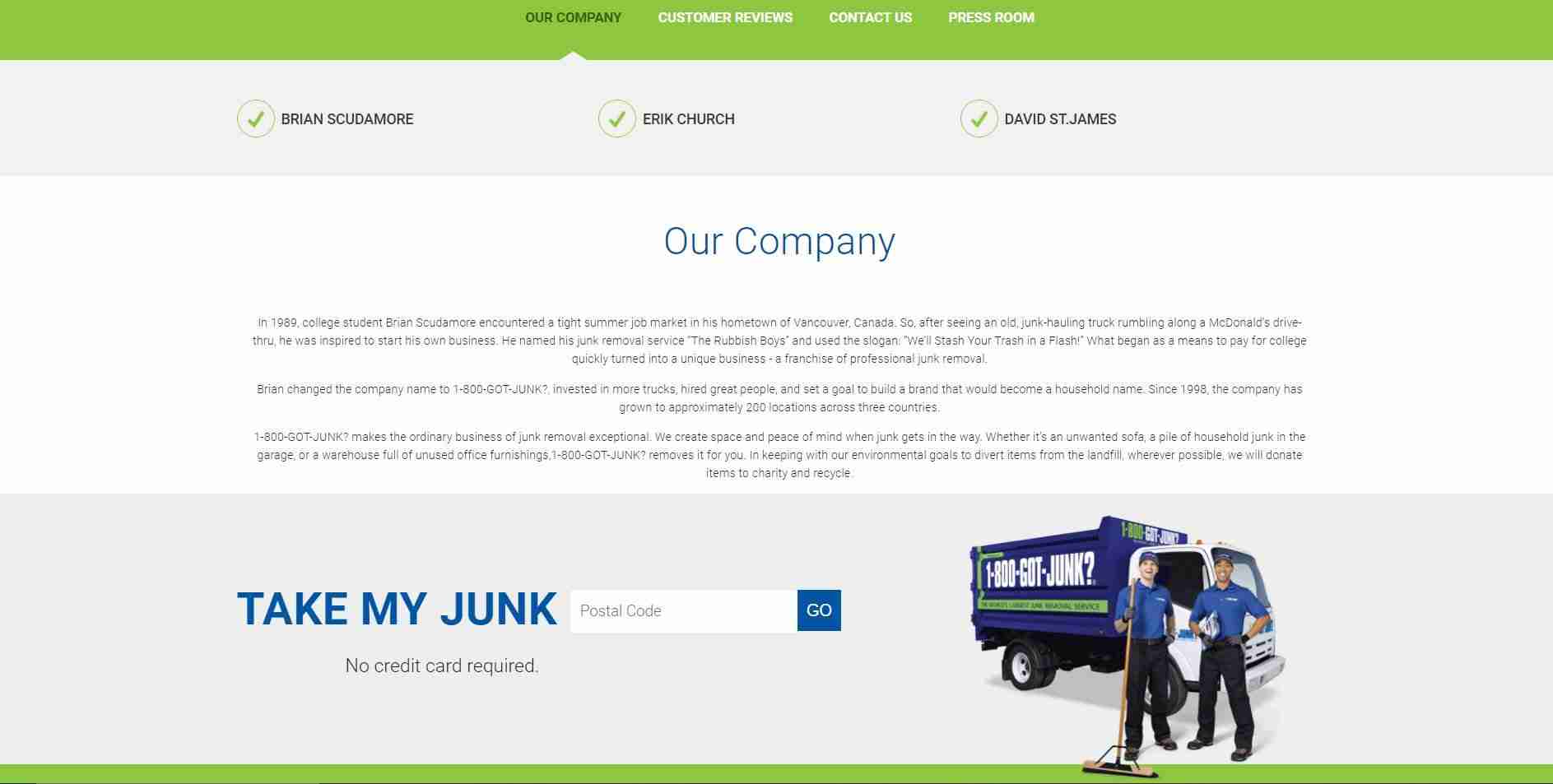 After a few years, Brian changed the company's name to 1-800-Got-Junk? This name got more attention as it was a unique way to tell people about his service and soon, he bought more trucks and hired professionals to expand his business. Today, 1-800-Got-Junk? can be found in 200 locations in three countries: the US, Canada and Australia.
1-800-Got-Junk? Customer Support Services
1-800-Got Junk? offers detailed information about what the company offers and how it carries out its services. The website is pretty straight forward and users can find all the information on the homepage. The following information will guide you on what type of support services 1-800-Got Junk? offers: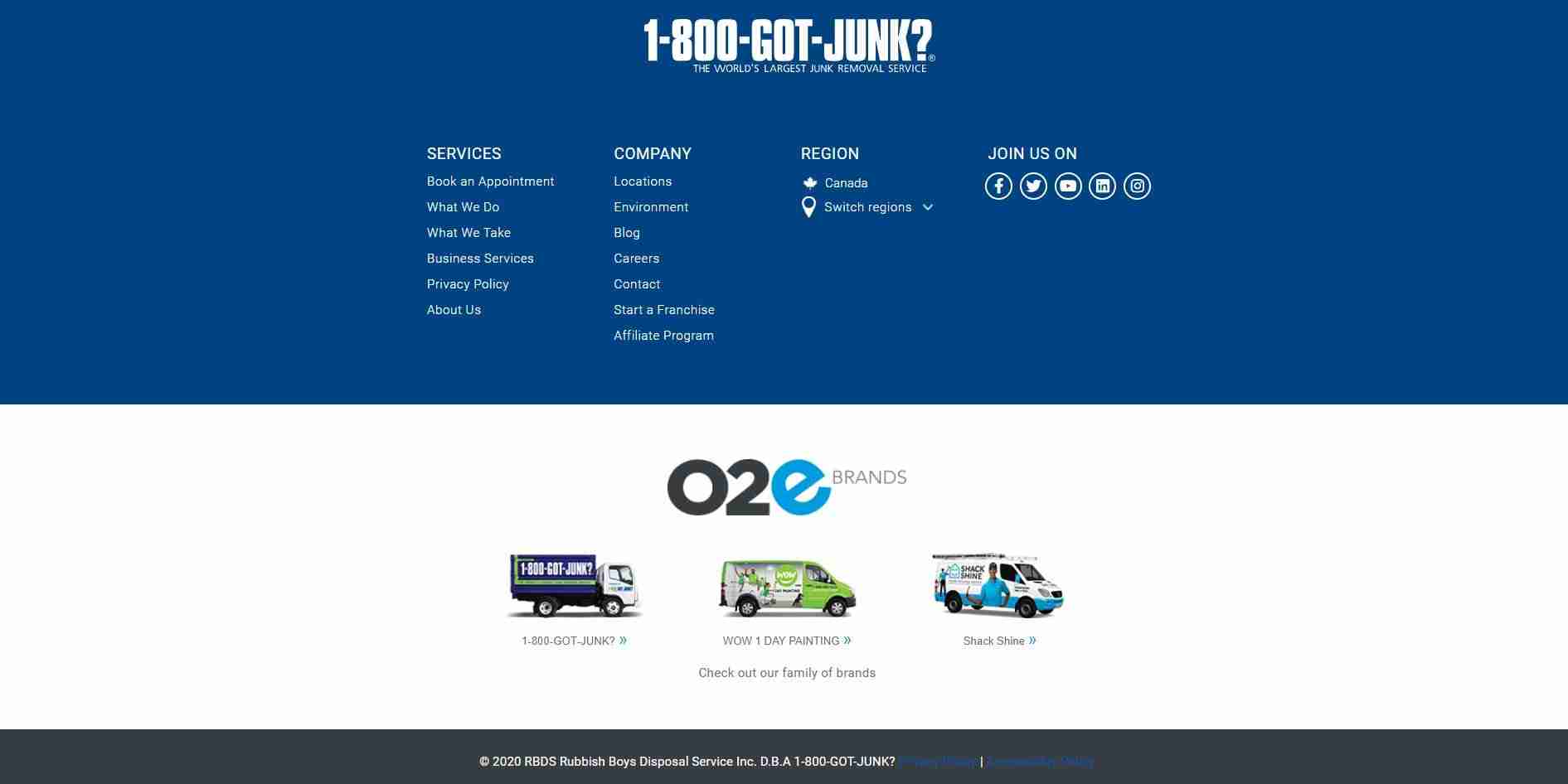 Find 1-800-Got-Junk? – Store Locator
To find out if 1-800-Got-Junk? offers their services in your area, you need to visit their locations page. Currently, there are 22 1-800-Got-Junk? service stores, which are spread over in 7 Canadian provinces, including Alberta, Manitoba, Nova Scotia, British Columbia, Ontario, Saskatchewan, and Quebec.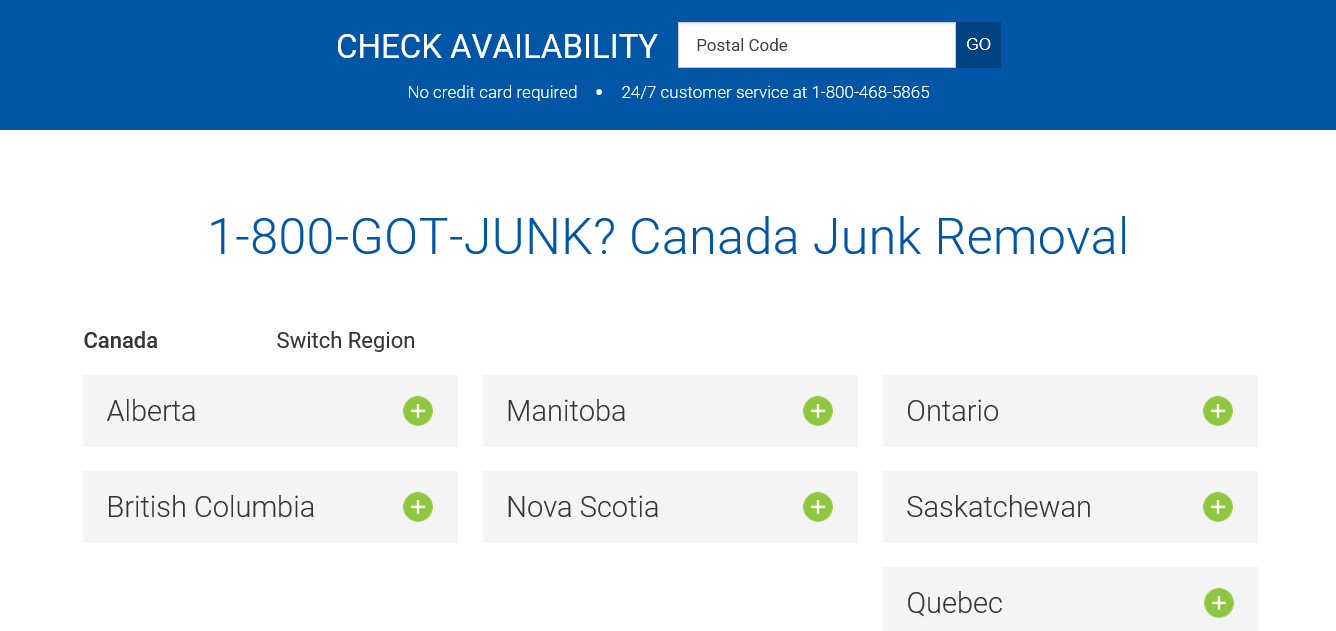 The majority of the establishments are in Ontario and British Columbia. Through the locations page, you can visit the website of a store in your area.
Call Support
1-800-Got-Junk? provides 24/7 customer service. Their contact details are as follows: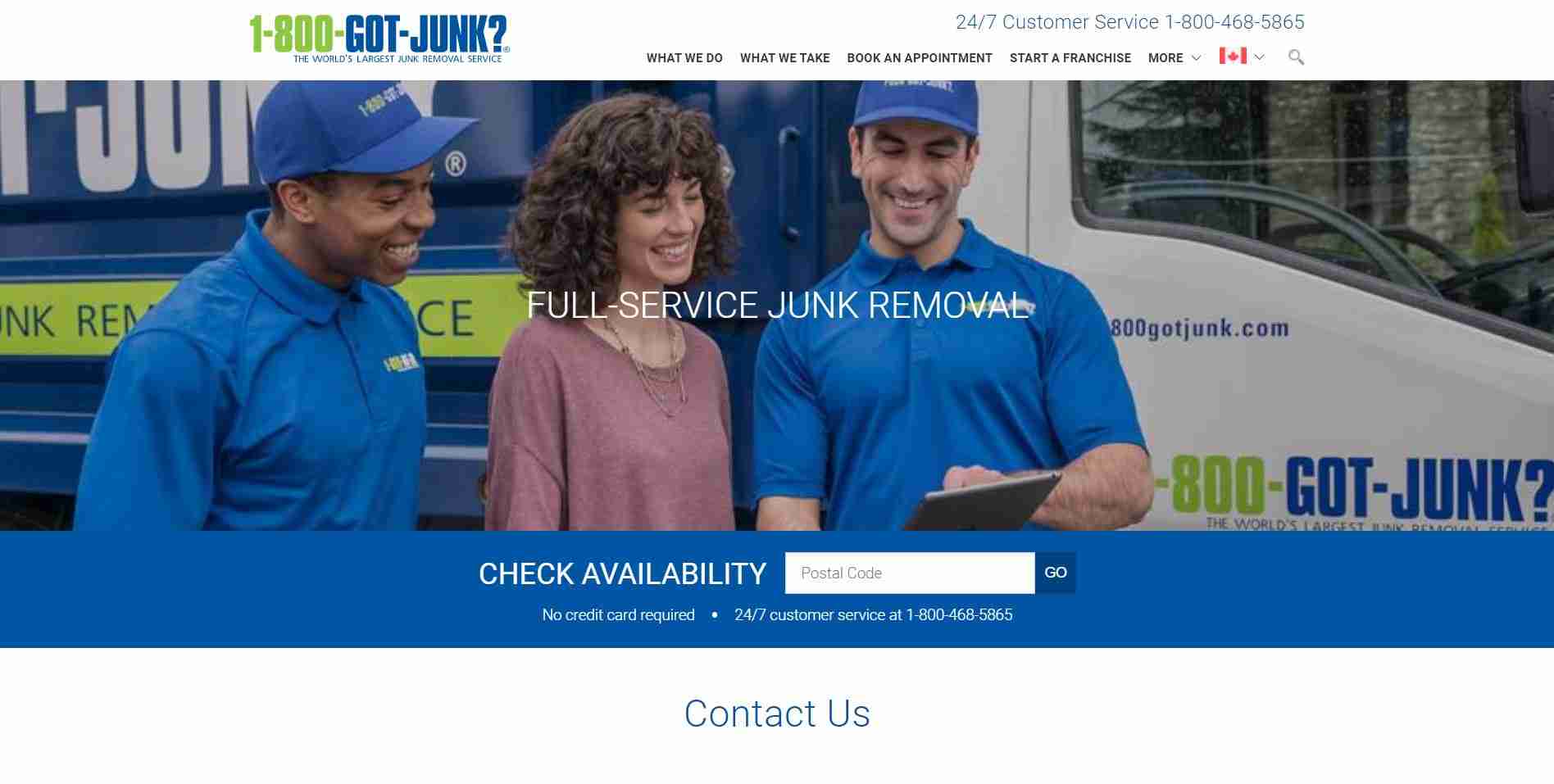 Phone Number: 1-800-468-5865
Hours of operation: 8:00 A.M. to 6 P.M. (Monday to Friday)
Saturday and Sunday – Half Day
Quebec Customer Service Hours
8:00 A.M. to 7 P.M. (Eastern Time)
Live Chat
1-800-Got-Junk? does not offer a live chat option. However, if a customer has any general inquiries regarding a product, they can talk to a social media representative and ask for directions, or fill out their email form.
E-mail support
The email form provided by 1-800-Got-Junk? is pretty simple. It requires little personal details along with a detailed message regarding the problem you are facing. You can use this email form to ask if the service center would acquiesce to a demand.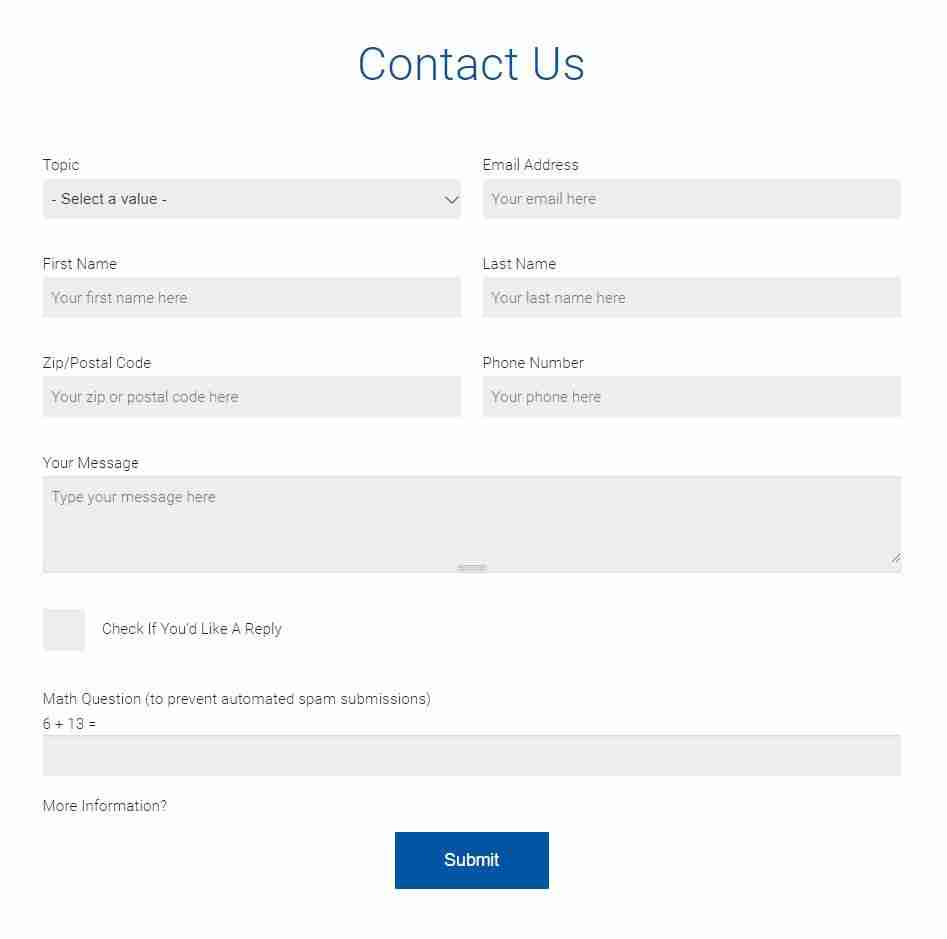 To make sure that the emails are not spams, the last question confirms that you are not a robot. It's a simple mathematic question which you'll have to answer in order to submit your form.
FAQs
The FAQ page offers general and targeted questions and answers regarding 1-800-Got-Junk's services.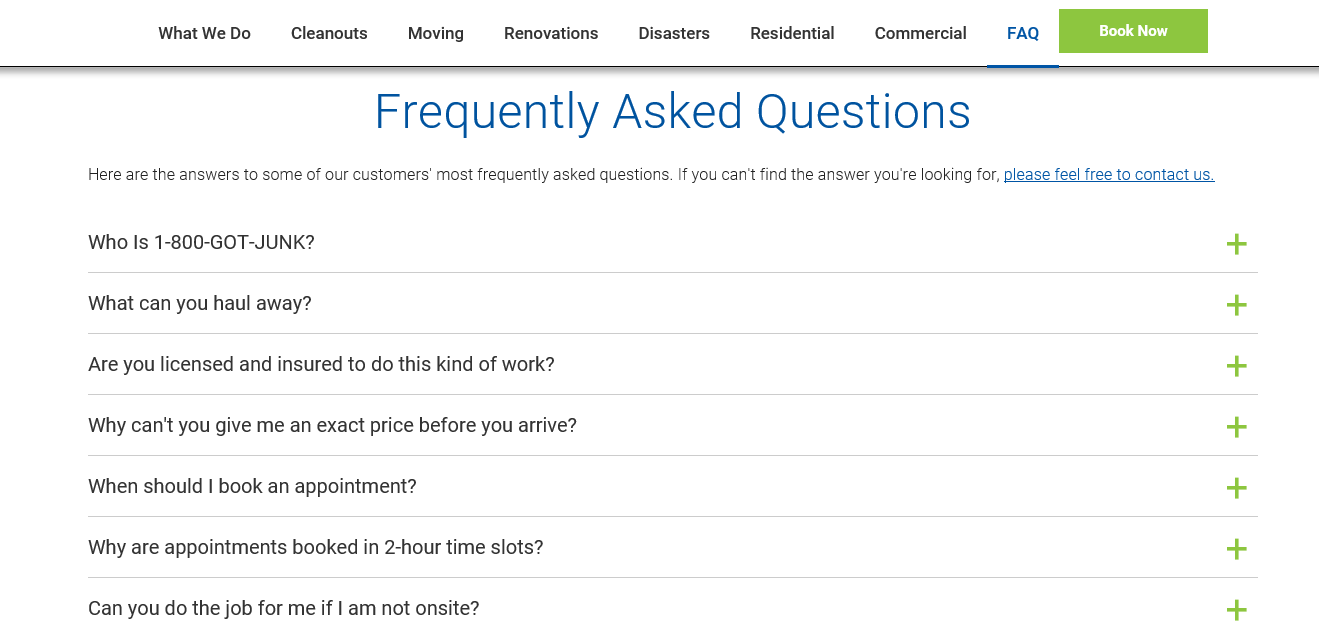 The FAQ section covers every topic from payment to hygiene, how the workers will haul the junk, what type of tools they use for moving, etc. If you don't find the answers you are looking for, you can email them your query.
Online Booking Form
To check the availability of a truck, a customer has to enter the postal code or zip code of their area. The website will then provide you with an online booking form with a calendar, on which you can mark a date and find out what time a truck will be available on it.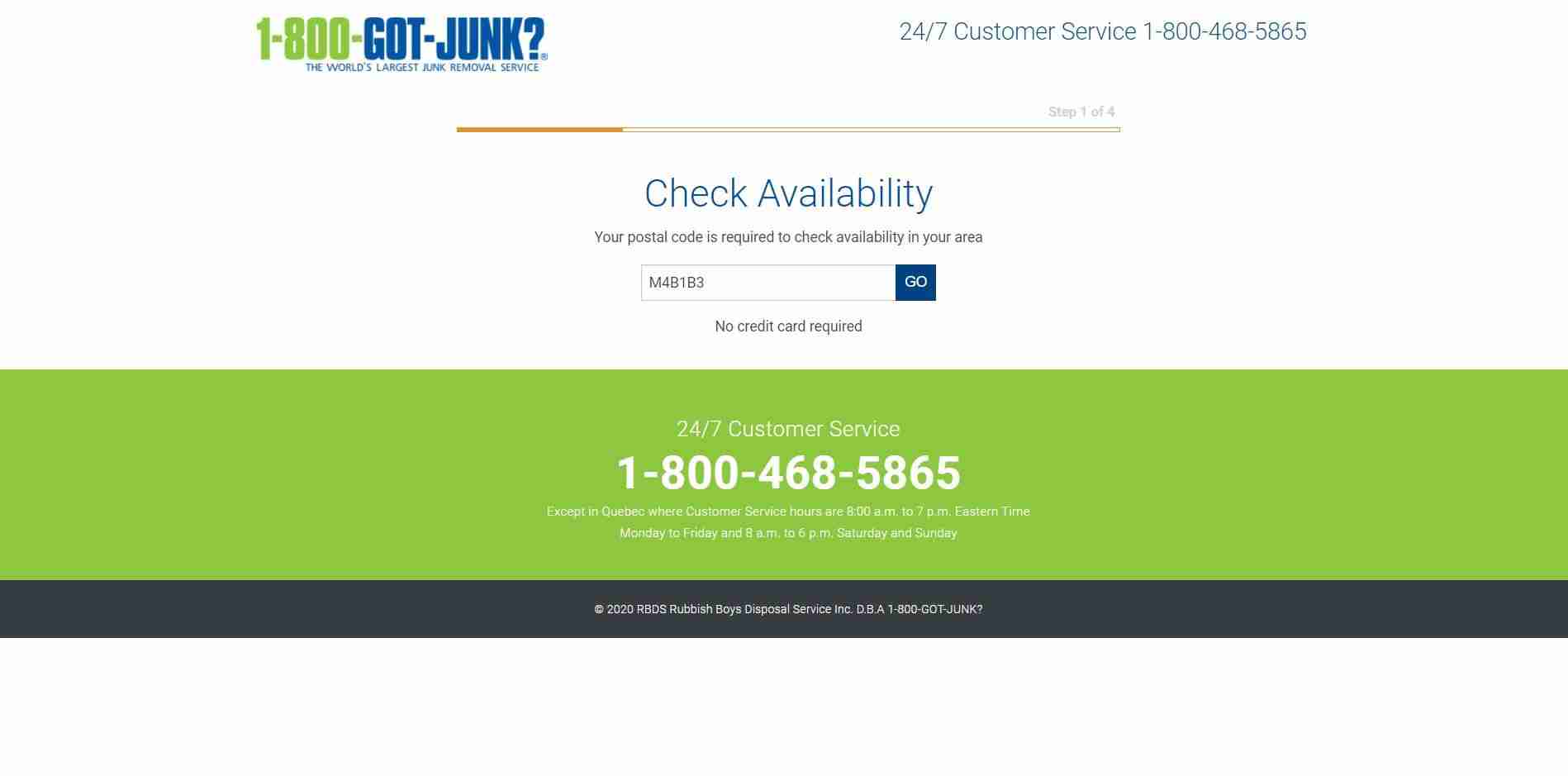 This is a 4-step process that requires you to choose your options and provide information about the service you want. For instance, if you choose the date March 3rd, the website will generate a timetable that will give you a list of available slots and their timings. You can then pick a slot and then tell them about the junk you want removed. Next, you will be directed to a page where you will fill out your address and contact details. The page will then confirm your details and book your truck.
Social Media
1-800-Got-Junk? is spread over five social media platform, including Facebook, Twitter, YouTube, Instagram and LinkedIn. The former four platforms are primarily targeted to customers and provide them with all types of information such as addition of a new service, deals, and tutorials on DIY cleaning.
The fifth and last social media platform, LinkedIn, is for businesses and is a point of contact for reaching out to the company for any kind of collaboration. In order to open a franchise, businesses can contact the company's representative through their official website.
Blog
1-800-Got-Junk's? blog offers different types of articles, most of which are tips and tricks on how to keep your house clean and minimize clutter, and the others are on the progress the company has made since opening.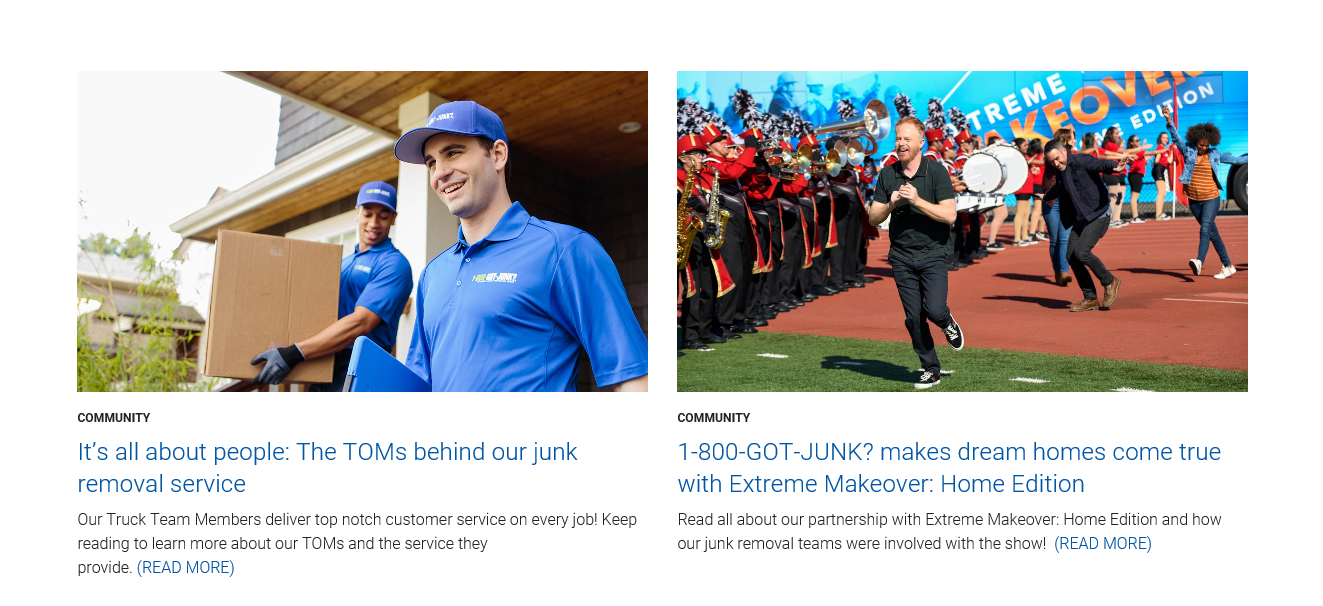 The blog offers pretty interesting reads, which shows how dedicated the company is in providing its customers with any kind of information on how they can get rid of their junk.
Business Services
For commercial cleaning and moving services, 1-800-Got-Junk? offers a separate platform for businesses to browse. The company is endorsed by many well-known names such as Re/Max, NAPO, Associa, and NASMM. Their business establishments offer a larger portfolio of cleaning services.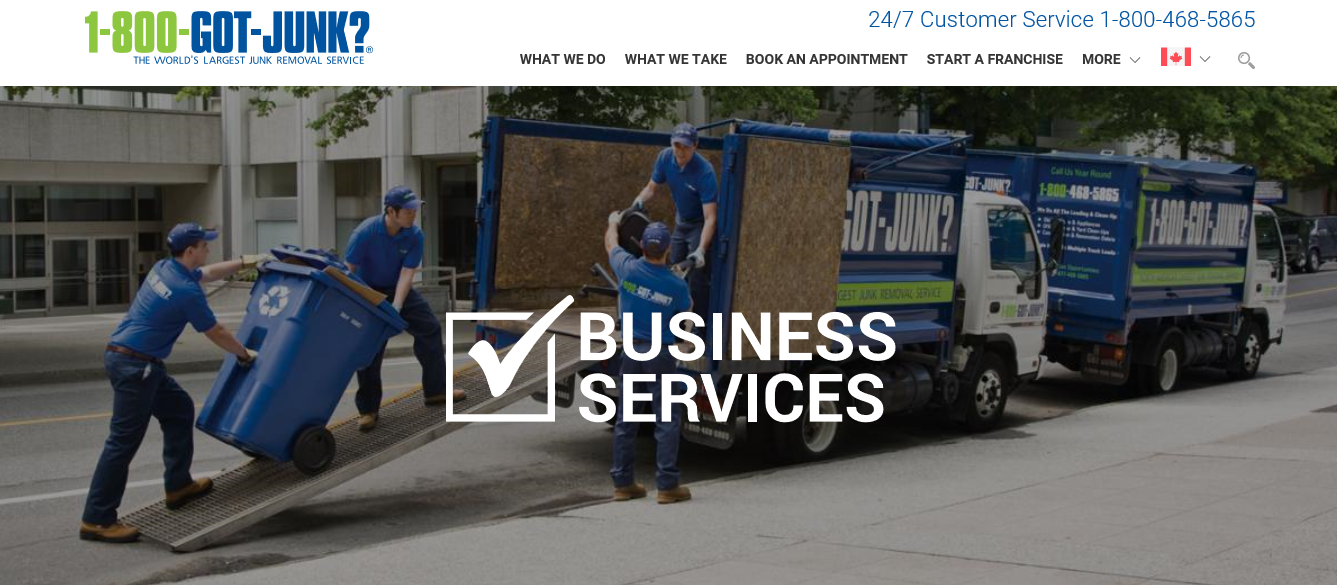 Family Brands
1-800-Got-Junk? has two other partner brands by the name "1-Day Painting" and "Shack and Shine". The former company offers interior and exterior painting services for residential and commercial areas. The latter company offers cleaning and washing services, also for residential and commercial areas. Both companies have separate websites and contact numbers.
Stay in Touch with 1-800-Got-Junk?
1-800-Got-Junk? is pretty dedicated to its customers and promises to deliver the best when it comes to customer satisfaction. The company uses sustainable junk removal options and also lists down the ways the junk is recycled.
If you are worried about your junk polluting the environment, then get in touch with 1-800-Got-Junk? to get it recycled through responsible environmental practices. The recycled items are then donated.