Chipotle Mexican Grill is arguably the most popular fast casual restaurant in the world. Just like fast casual rivals Panera Bread and El Pollo Loco, Chipotle was created with the intention of providing customers with high-quality fast food at an affordable price. Steve Ells founded this company in Colorado way back in 1993. Believe it or not, Ells actually got a great deal of funding from McDonald's Corporation to start this business. However, McDonald's no longer has a stake in the company.
Chipotle's idea to let customers build their own burritos using a wide variety of organic ingredients has spawned many copycats in recent years. However, Chipotle is still the undisputed leader in the fast casual space for Mexican food. With over 2,000 stores around the world, plus a yearly income of around $475 million, Chipotle is set to dominate the organic Mexican fast food industry.
Chipotle customer service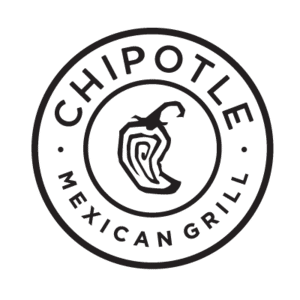 Since Chipotle is such a popular restaurant, they have various ways to get in contact with their team. Although they don't have a toll free number right now, Chipotle has various other ways to share your problems or concerns with their employees. In this article, we will provide you with many links and some general information to help every Canadian reach the Chipotle staff.
The best place to contact first would be your local Chipotle store. To find out all the contact information for the various Chipotle locations in Canada, simply visit this link. Next, type in your province into the locations tab at the top right of this page. You will instantly get a list of all the Chipotle stores with their hours and phone numbers on your screen. While you are there, you can also explore the Chipotle homepage for any other information you may need on the company.

While here are some additional useful links for those lloking to get in touch with Chipotle Canada:
This is Chipotle's official FAQ page. You will find a wide variety of questions and answers here, including information on nutrition, allergies, and vegetarian options.
If you just feel like sending Chipotle a quick email, this link is for you. All you have to do is select an option, enter your own information, write a message, and send it off to the Chipotle team.
To see all the latest specials and deals available at Chipotle, it might be a good idea to have a quick browse on this page. This link will take you to Chipotle's official YouTube page, which is chockfull of informative and entertaining videos.
Anybody who wants to send a letter to Chipotle's central headquarters should use this address:
Chipotle Mexican Grill Corporate Offices
1401 Wynkoop Street Suite 500
Denver, CO 80202
The telephone number for Chipotle's headquarters in Denver is (303) 595-4000. People can also fax this company by using the number (302) 674-5266.
Chipotle is on a wide range of social media platforms. If you want to stay connected with Chipotle using Facebook, just check out this link. Twitter lovers can follow Chipotle at @ChipotleTweets. People who use Instagram can reach Chipotle through this link. And, finally, for Google+ members, the official G+ Chipotle Page is this.