The McAfee company originally started out as McAfee Associates in 1989. It was named after the founder of the company, John McAfee. The company was incorporated in 1992 in Delaware. The company went through several transitions and name changes when in 1997 it was renamed as Network Associated when McAfee merged with Network General. Today the company is part of Intel Security.
The company underwent a major overhaul in 2004 and was sold to Sniffer Technologies. The name was changed back to McAfee later that year to adjust the image beck to security technology.Today McAfee provides some of the best products for data protection, data loss prevention, endpoint protection, advanced threat defense, enterprise security management, web protection, and other valuable services to keep you secure.
McAfee customer support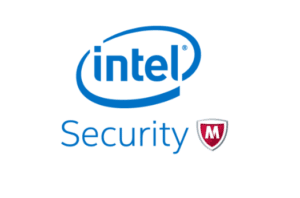 If you need to get in touch with McAfee customer support regarding any of their products or services you may use one of the following contact methods. You can contact McAfee customer service for Canada by phone 24/7 toll-free using the following phone numbers:
Tech Support: +1-866-622-3911
Business and SaaS Customers: +1-888-847-8766
Both numbers are answered twenty-four hours a day and are toll-free.
To contact customer support via email, please visit the Technical support Service Portal. If you are a business or SaaS customer, visit this link to access the Intel Security Service Portal. While here you can find a selection of Frequently Asked Questions. Lastly, here you can find a handy sitemap of the McAfee website.
You may visit any of these links which will take you to the McAfee official website for more information or methods of contacting the company. If you need to immediately contact a professional representative, we suggest to call the above mentioned dedicated customer service phone numbers.
The official site has plenty of information for customers and if you have an issue that you prefer to contact McAfee about and wish to email then you can fill out the email form and a representative will get back with you during regular business hours.
The operational location for Mcafee Canada is:
625 Cochrane Drive, Suite 1010
Markham, Ontario L3R 949
Canada
If you would like to get more information about the company or if you would like to visit the social media pages of McAfee, you can visit the following sites where you can follow the company for updates and general information on products, services, and important announcements.