For over 50 years, AAA Security has provided security services for small businesses, government official buildings, large size enterprises and residential homes. AAA Security provides an array of products related to safety including monitoring and security systems, card access systems, and video surveillance equipment. With fast and dependable information technology and a team of experts on call, AAA Security thrives on making sure that its customers feel safe at all times.
If you would like to contact a representative from AAA security, feel free to use any of the following numbers, available 24 hours a day, 7 days a week. These numbers are toll-free, but additional charges may be applied by your phone carrier.
If you reside in Winnipeg:

Phone number: 204-949-0078
Options: If you would like to report or cancel an alarm, be prepared to press option 1 upon operators request. If you plan on updating your key holder information or simply run a routine check on your security system, choose option 2.
Additional toll-free number: 1-866-949-0078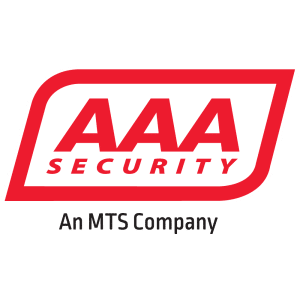 Anyone else requiring assistance (including general help, questions, or concerns regarding billing, sales, and service) can use this phone number in addition to following the same options stated above. Business owners who would like to inquire services or support for commercial use should use the subsequent information to contact commercial sales consultants.
Chris Cox:
Michael Fenn:
Paul Dittberner (Small Business):
Don Bailey:
Phone number: 204-761-4023
E-mail address: don.bailey@AAAsecure.ca
For individuals who are willing to become new customers (or old customers), there are a variety of helpful links that can provide assistance.
Residential Services
Business Services
Support & Maintenance
My AAA
If for any reason you would like to send a formal letter/document via mail, you can send it to the AAA office at:
180 Nature Park Way
Winnipeg, Manitoba R39 0X7
Canada