The Home Depot is a home improvement, hardware, and construction superstore headquartered in Cobb County, Georgia, USA. It was founded in 1978 for the US only, but it has since then spread, opening stores in other neighboring countries such as Canada and Mexico. Based on their reported revenues to the US SEC (Securities and Exchange Commission), The Home Depot is the largest home improvement retail store in the US.
If you have any general customer care needs for The Home Depot to address, you can call their 24/7 care line at 1-800-466-3336 (1-800-HOME-DEPOT). This is an automated service line that operates every day of the year.
For more specific service-related help, call 1-800-628-0525. This line operates from 9am-11pm Monday-Sunday. It is an automated help line aimed more towards those needing help with one of The Home Depot's offered services, such as with installation, credit, tool rental, or Home Depot Pro services.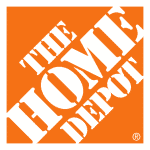 Below you can find other useful numbers:
Credit Card Accounts: 1-800-747-3787
Installation Services: 1-800-466-3337
Pro Customer Orders: 1-888-994-3776
To send an inquiry via e-mail, you are required to fill out the contact form here. When your comment, complaint, or inquiry is addressed, you will receive an e-mail communication from the company staff in reply.
Before calling or sending an email, check if in the FAQ or general information pages listed here you can find the information you need . Instead, the customer credit card FAQ page is available here. These pages are set up with a lot of helpful information that can save you time instead of requiring you to call or email the company. On this page, you will also find a built-in store locator to search for the nearest location to you.
Any mail-in items that need to be sent to The Home Depot can be sent to this address:
1 Concorde Gate
North York, ON
 M3C 4H9
 Canada
For the latest news and updates from The Home Depot, you can check out their social media pages: