Bell Canada, originally called The Bell Telephone Company of Canada, was founded on April 29, 1880, shortly after the telephone was invented. The company was named after Alexander Graham Bell, the man most commonly accepted as the inventor of the telephone and the first one to own the patent. Today, the company is a telecommunications giant with a full line of products and services, including home phones, fiber optic lines, satellite and digital TV services, high speed internet and radio broadcasting. Bell Canada services are available all across the country.
Bell Canada Customer Care
Bell Canada provides excellent customer care. Online, you can search by topic on the support page or find answers in the knowledge center. You can send a text message, email support or take advantage of the live chat option. The general inquires phone line is always open. Call Bell support anytime at 1 866-301-1942. For more customized support, simply log into your account and choose the topic you need help with. Your inquiry will be sent to the proper department so you will get more relevant help, quicker. Once you are logged in, you can choose how you wish to contact the company: phone, email or live chat. Customer care is available in both French and English.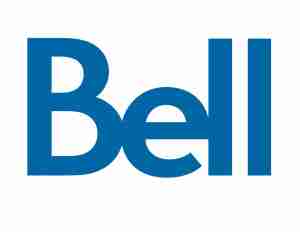 For Bell Mobility
Phone number (toll free): 1-800-667-0123
*611 (from Bell mobile phone)
#321 (from Bell prepaid phone)
For Bell Internet
Local phone number (toll free): 310-7873 (from Bell phone in Ontario and Quebec)
Phone number (toll-free): 1-877-811-6899 (from anywhere else in North America)
Bell TV Support
Phone number (toll-free): 1-888-759-3474 (Satallite TV support)
Phone number (toll-free): 1-866-797-8686 (Fibe TV support)
Bell Home Phone Support
Phone number (toll-free): 1-866-310-2355 (any phone in North America)
All Bell Canada products and services can be bought online or you can visit one of their hundreds of stores located in malls or as stand-alone stores all across the country. Use the handy store locator to find a store with the products you are interested in and their hours of operation.
The company headquarters are located at:
1 Carrefour Alexander Graham Bell, Building A, 4th Floor,
Verdun,
Québec H3E 3B3
When visiting the campus, use these handy maps to find your way around. You can contact head office at anytime by calling toll-free (888) 932-6666, sending an email or fax (514) 766-5735.
Bell Canada is at the leading edge of technology. Stay informed about new products or special offers by registering for email alerts, following them on Twitter or joining the fun with Facebook. Whether you want help with a current product or service, upgrade your plan or equipment or bundle up to save money, the around-the-clock support team is there for you.