The crown of being the largest air carrier as well as the flag carrier goes to the Air Canada. Air Canada saw its humble beginning in nineteen thirty seven and over the period of time it has thrived marvelously. Today, Air Canada operates to almost two hundred destinations around the globe. In terms of the size of its fleet, Air Canada is ranked ninth among the largest airlines of the world. Star Alliance was founded by a few companies as collaboration and Air Canada happens to be one of those members. The offices of the companies are basically situated in two locations currently; main operating hub is in Mississauga while the corporate hub is in Montreal. Air Canada Express is the tag used by the company for all its regional operations.
Air Canada provides swift customer care services. If you are dialing from within Canada or U.S you can contact the customer support at 1-888-247-2262. This number is toll free and is not going to cost you anything. Customer support answers to this number 24/7. If this number is inaccessible because of being toll free as it has to bear the major influx of inquiries; 1-514-393-3333 is the regular phone number at which the carrier charges may apply for the call. For the exact charges you may have to check with your carrier network provider. For the special people who are hearing impaired a toll free number 1-800-361-8071 can be accessed. For specific inquiries pertaining to the group travel, password assistance and gift card assistance separate numbers are available for customer support.
Group Travel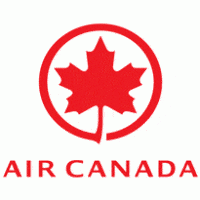 The customer service number to contact in the case of group travel is 1-800-361-7585 which is not going to charge you anything as the number is toll free. For the group reservations it is the necessity that the group should be of ten or more people.
Password Assistance
For password assistance, customer support can be reached at 1-866-689-8080 as toll free number while an alternative regular line can be contacted at 1-902-367-8445 which is going to cost as much as the regular call.
Gift Card Assistance
In order to book a gift card you can contact the regular enquiries customer support at 1-888-247-2262 which is toll free. In the case of technical issues, to reset the security code of gift card or to enquire about the balance you can contact the gift card customer support at 1-855-281-1761